"My interest here is in collapsing the distinction between reflection and action. The world is falling apart. Who gets to tune in and drop out?" Lamin Fofana
On the occasion of Echoes, A call to disorder has been repositioned in the hallway leading to the West Gallery and will be accessible for free until 13.3.22. As part of Echoes, Lamin Fofana will be presenting the sound performance Here Lies Universality / Unfinished Elegy on 5.3.22. For more information on the continuation of the Tune series from April on, click here.
Lamin Fofana realizes a commissioned acoustic work for the Terrace Hall at Haus der Kunst with the title A call to disorder. His multisensory installation also incorporates smell, light, and atmosphere. In addition, Fofana hosts several acoustic happenings. His first live performance took place on 7.7.21 and was titled Ode to Impurity.

Fofana uses sound to take his audience into the realm of dream imagery, where the cyclical narrative forms of our ancestors reverberate like an echo. His electronic instrumental music connects ideas of Blackness, migration, displacement, and race with something otherworldly, and brings nonlinear thought and experience into focus. The elegy Here lies universality laments the dominance of Western music theory: its basic structure is rooted in the legacy of the Enlightenment, imperialism, and white supremacy, and their persisting mechanisms of exclusion.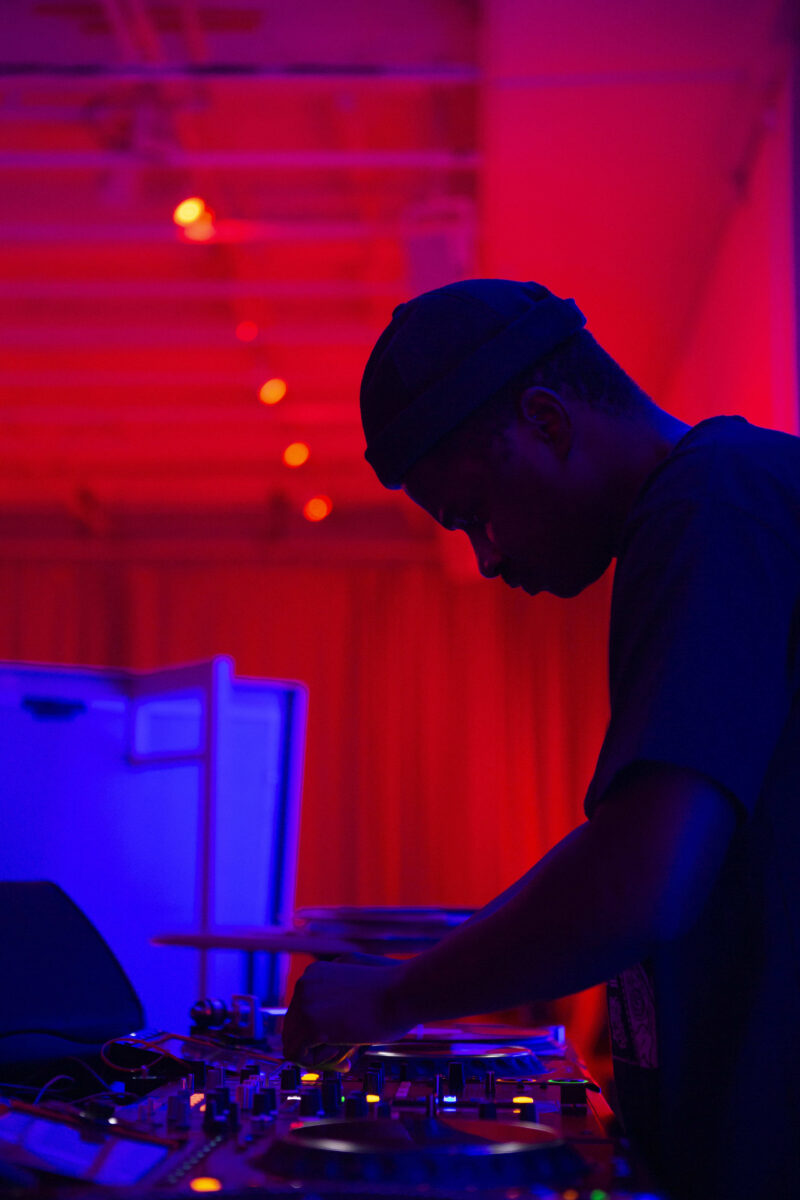 Fofana's tightly woven interests in history, contemporary conditions, and his method of translating text into the emotional medium of sound are expressed in multisensory live performances and large, minimalist installations that combine original compositions, field recordings, and archival material. His goal is to "create a space of encounter where people collectively listen, dream, think the unthinkable." At the same time, the artist makes it clear that dissonance and disturbance are the purpose and not harmony.
A call to disorder is inspired by the seminal work of Fred Moten and Stefano Harney, The Undercommons, which expresses a call for chaos or wildness, for noise, cacophony, and the extra-musical. As attention to the historical aftermath of institutionalized oppression increases, the spaces for reflection that Fofana's work opens are more relevant than ever.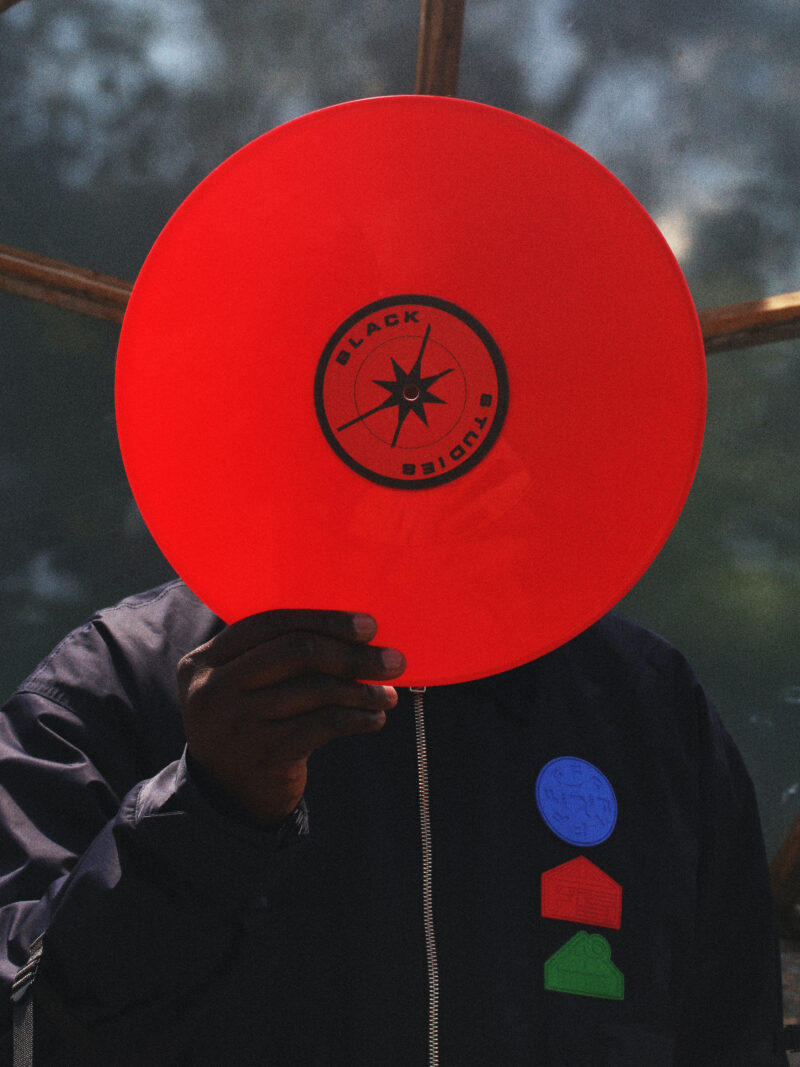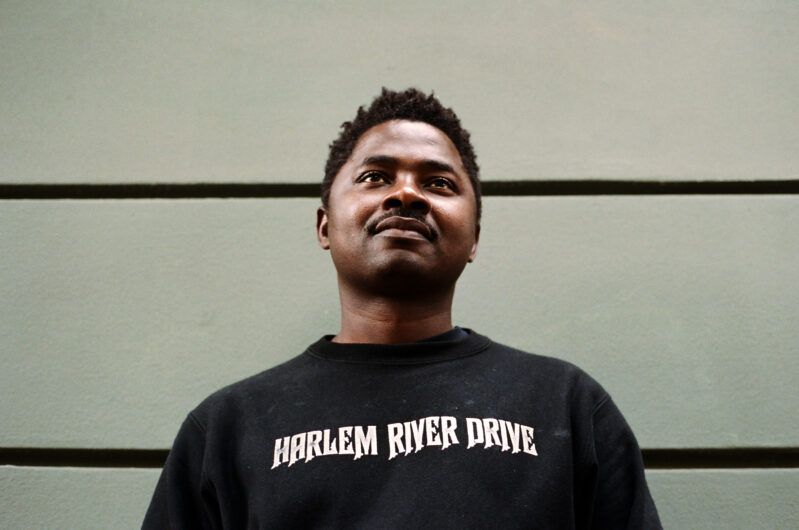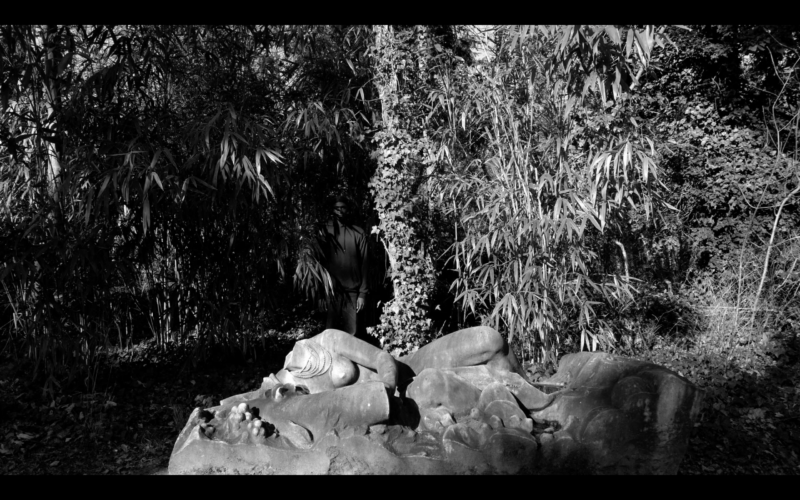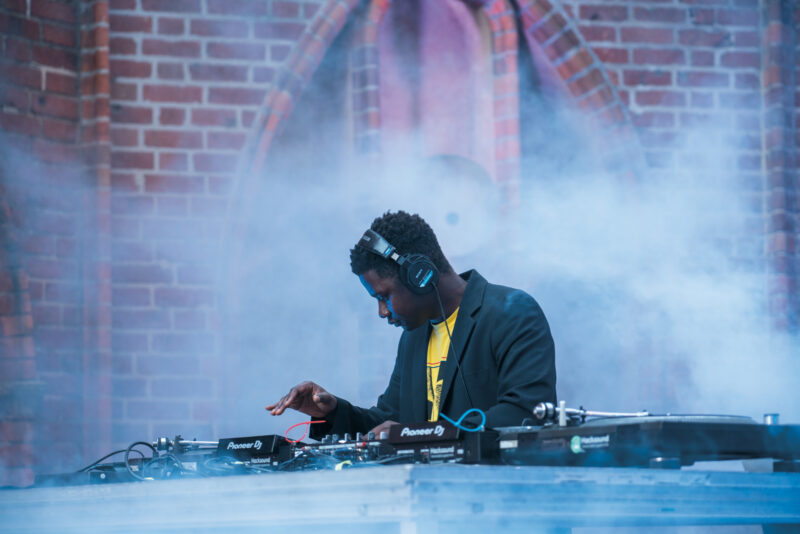 Fofana lives and works in Berlin as an artist and music producer. He grew up in Sierra Leone and Guinea, moved to the US in 1997 and to Germany in 2016. He became known in the fields of both electronic music and visual art. His most recent musical work appeared in 2020 as a trilogy of three albums; it looks at historical and epistemological trajectories of contemporary social and political thought through the lens of Black Studies. The first album, Black Metamorphosis, is inspired by Sylvia Wynter's unpublished manuscript of the same name and asks what happens when African aesthetics are transposed to the West. For the second, Darkwater, Fofana turned to legendary Black writer, scholar, activist , and history's first African-American to earn a doctorate, W. E. B. Du Bois. I Ran From It And Was Still In It is from Fofana's adaptation of Darkwater: Voices from within the Veil, a 1920 collection of autobiographical essays and speculative fiction. The third album, Blues, is a meditative response to Amiri Baraka's Blues People: Negro Music in White America (1963).
This year, Fofana was nominated for the National Gallery Prize and the Liverpool Biennial commissioned him for a work. Other recent exhibitions include Blues at the Mishkin Gallery at Baruch College, City University of New York (2020), Refracted Gazes/Fugitive Dreams at Akademie Schloss Solitude, Stuttgart (2019), WITNESS at the 57th Venice Biennale (2017), and performances at documenta 14 in Kassel and Athens (2017).