The work of Rirkrit Tiravanija (b. 1961, Buenos Aires) will be presented throughout the month of May at various sites in Haus der Kunst, forming a de-centralised exhibition. In a first collaboration between Haus der Kunst and the Bayerische Staatsoper in Munich, the exhibition takes place at the same time as Toshio Hosokawa's opera Hanjo, which is being performed in the Westgalerie of Haus der Kunst and for which Rirkrit Tiravanija is creating the stage design.
The practice of Rirkrit Tiravanija focuses on the artistic production of social engage­ment, often inviting viewers to inhabit, participate and activate his work, engaging in shared rituals and actions. Over the course of his thirty-year career, he has also come to incorporate installations, painting, printmaking, video, photography, mixed-media assemblage, and music into his practice. His works always bring people together – through cooking, eating, drinking, and playing – often inviting viewers to inhabit, participate and activate his work.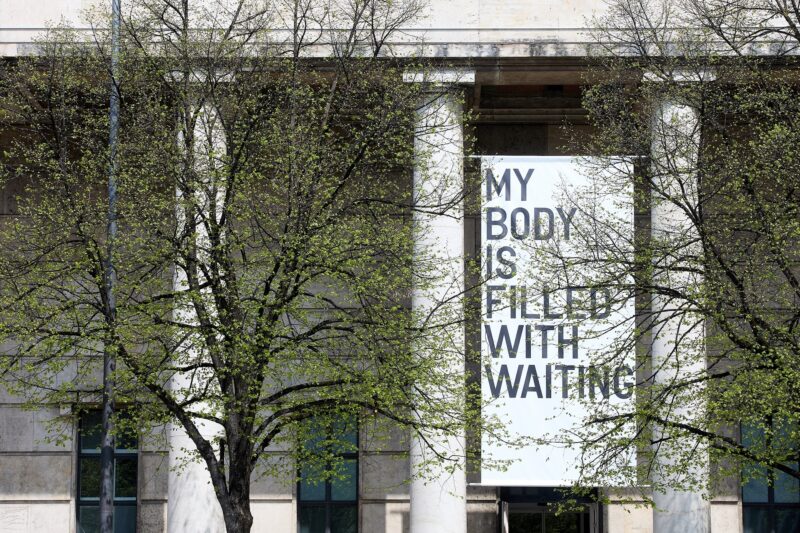 Parallel to the performances of Hanjo in the Westgalerie, Tiravanija's work will be presented at various sites of Haus der Kunst:
Tea Ceremony. Westgalerie, 6. – 13.5.23, 11 am – 3 pm
During the day times in which Tiravanija's stage set for the opera Hanjo is dormant, the artist invites visitors to watch and participate in an intimate tea ceremony with Japanese artist Mai Ueda, repurposing the opera's architecture.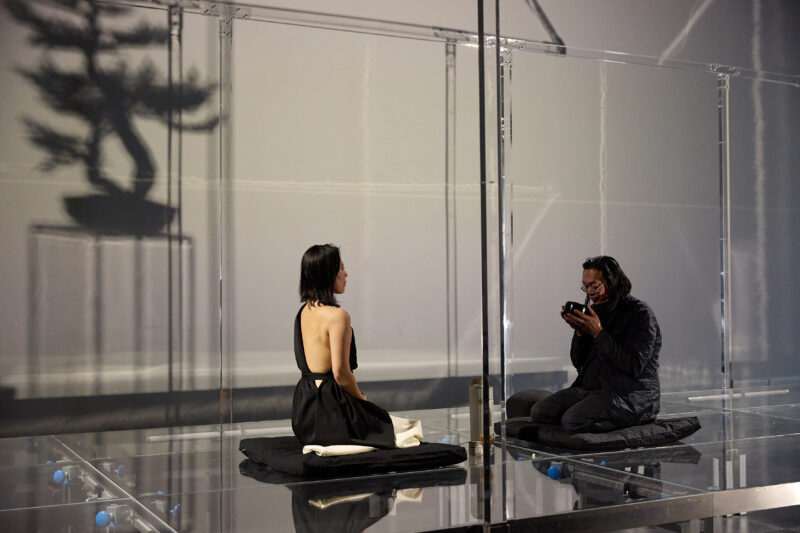 T-shirt printing. Atelier, 6.5.23, 2 – 11 pm
T-shirt printing workshops with Tiravanija's slogan designs. The texts for the slogans were sourced by the artist from the opera Hanjo, and turned into individual lines that also appear at the entrance to the building. T-shirt printing has been an ongoing aspect of Tiravanija's practice, drawing the connections between fashion, politics, and individuality.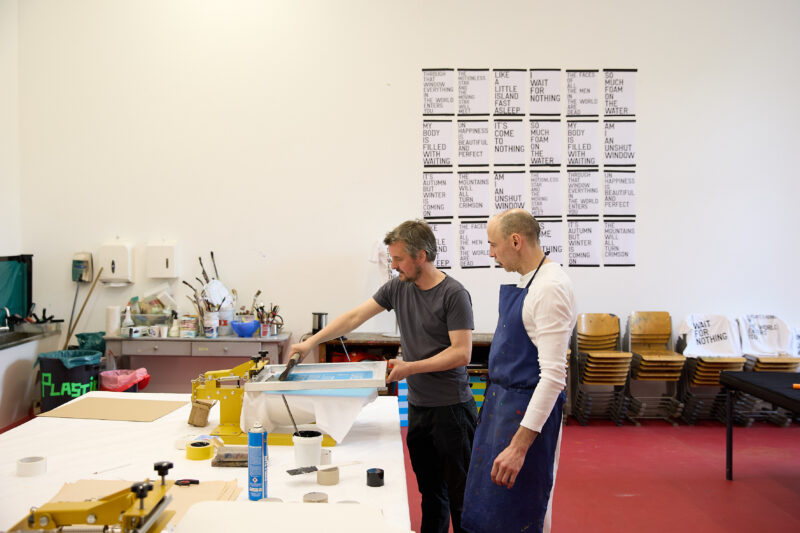 Bar. Angst essen Seele auf. Terrassensaal, 5. – 13.5.23
In 2017, Tiravanija created a shot-by-shot remake of Rainer Werner Fassbinder's seminal 1974 film, Angst essen Seele auf. The film, in part, takes place in a Munich bar, where we meet the bartender Barbara. Tiravanija's remake is installed on a bar designed by the artist, which is activated by Tiravanija's Barbara – the Austrian actor Florian Troebinger – who will serve you beer or coke, and engage in conversation. Troebinger can also be spotted at unscheduled times throughout the halls and galleries of HDK. Dressed in white, he reanimates a scripted work from 2005, which Tiravanija wrote with Philippe Parreno that turns the artist's oeuvre into an apparition.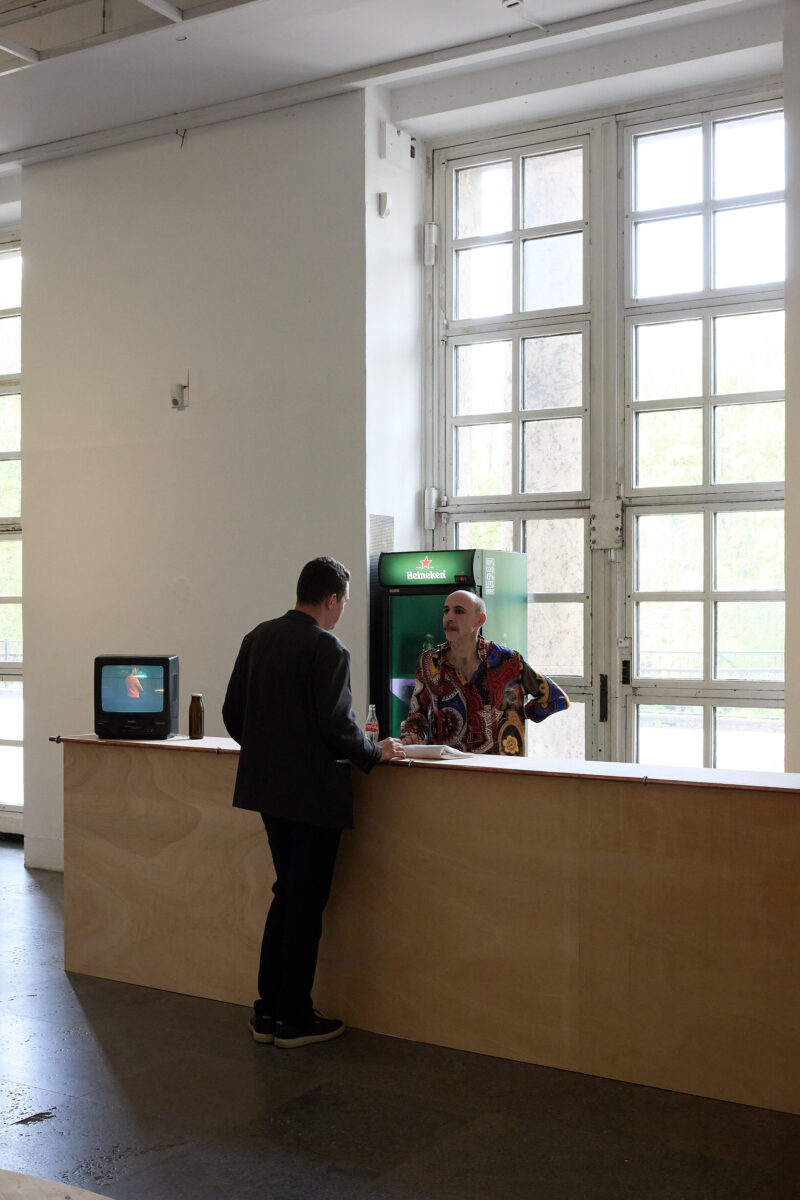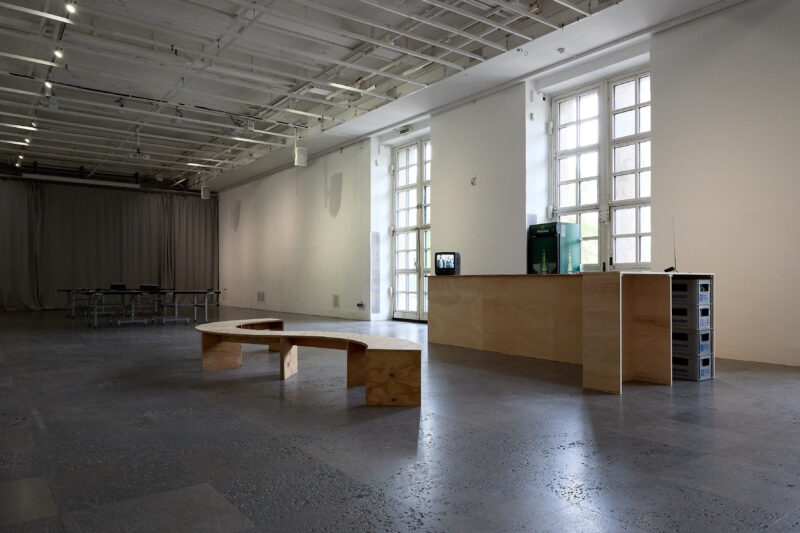 Ping-pong. untitled 2013 (morgen ist die frage), Terrassensaal, 5.5. – 20.7.23
A series of the artist's ping pong tables, untitled 2013 (morgen ist die frage), in the Terrassensaal. The work, Tomorrow Is the Question, revives Ping Pong Society, a brainchild of Slovak artist Július Koller (1939 – 2007) first showcased in Bratislava in 1970. Koller arranged ping-pong tables in an exhibition space and urged visitors to join in. His objective was to engage and motivate people to explore active contemplation, specifically on the issues of the day: environmental, social, and political. Following in Koller's footsteps, Tiravanija's ping pong tables with the phrase "tomorrow is the question," welcoming visitors to shed their passive roles and actively participate by playing or encouraging others to play. Tiravanija emphasises human relationships, interaction, and engagement, and a collective centering on the questions of our uncertain future.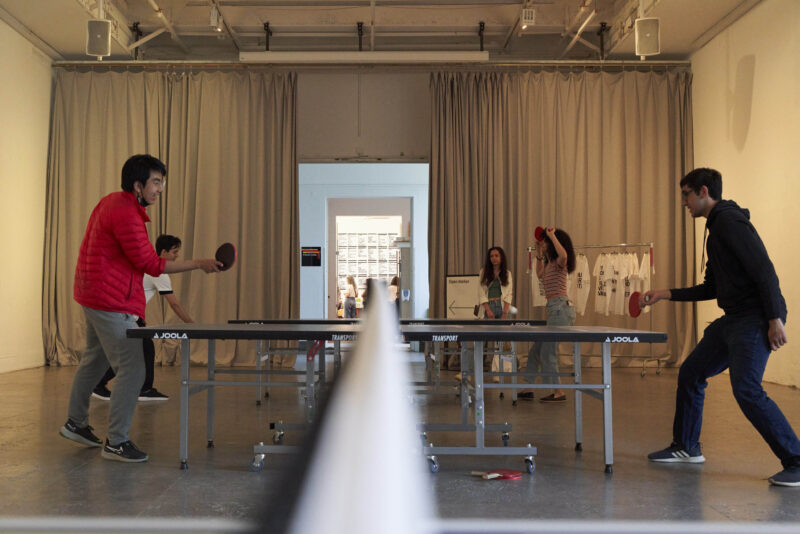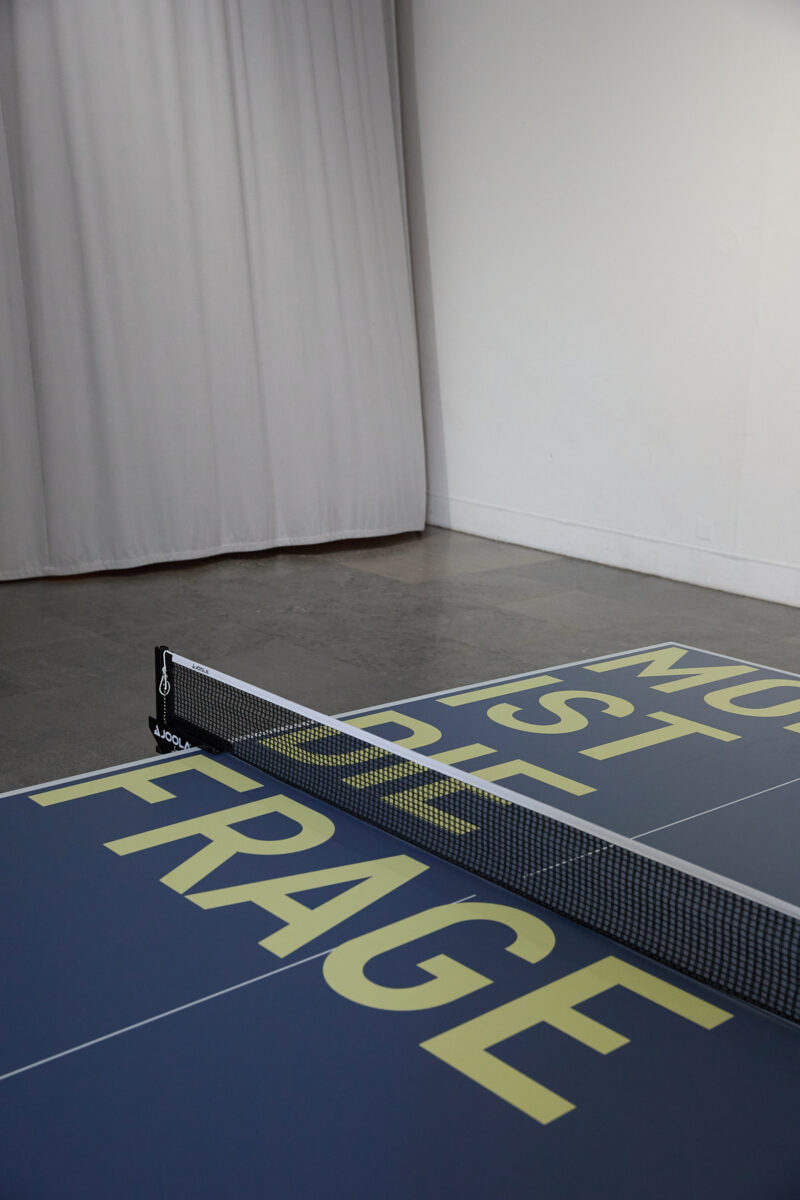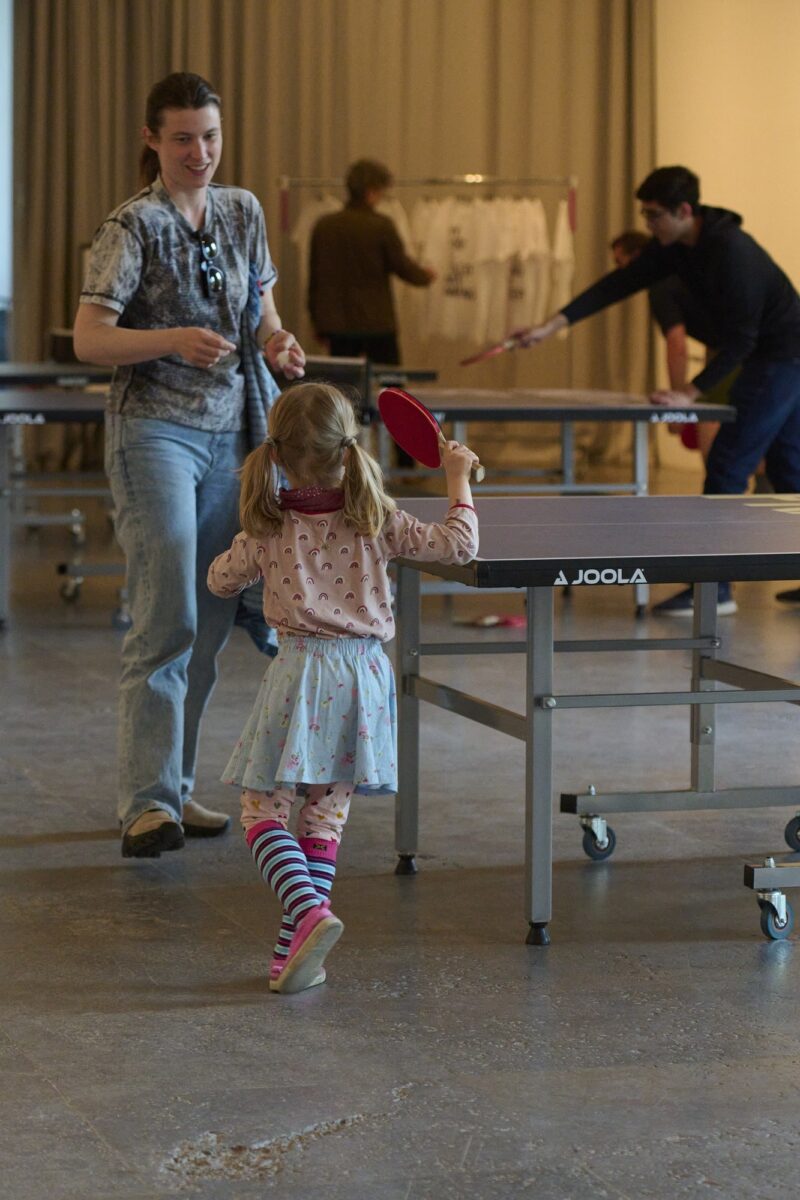 Video. untitled 2011 (pay attention), entrance to Haus der Kunst, 5. – 29.5.23
At the entrance to the museum screens the video work, untitled 2011 (pay attention). The work centres on Tiravanija's interest in the social relationship between citizens, the role of government, and personal liberty, referencing the 2009-10 anti-government protests in Bangkok, Thailand.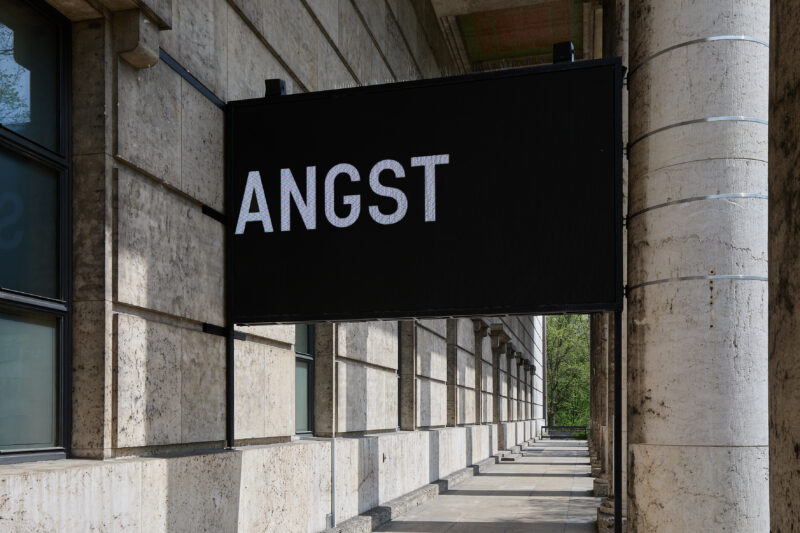 Posters & Banners. entrance to Haus der Kunst, 5. – 29.5.23
Posters run the façade of the museum and a double-sided newly commissioned banner hangs at the entrance to HDK, with slogans sourced by the artist from the text of Toshio Hosokawa's opera Hanjo. The two slogans reference the main theme of Hanjo, waiting.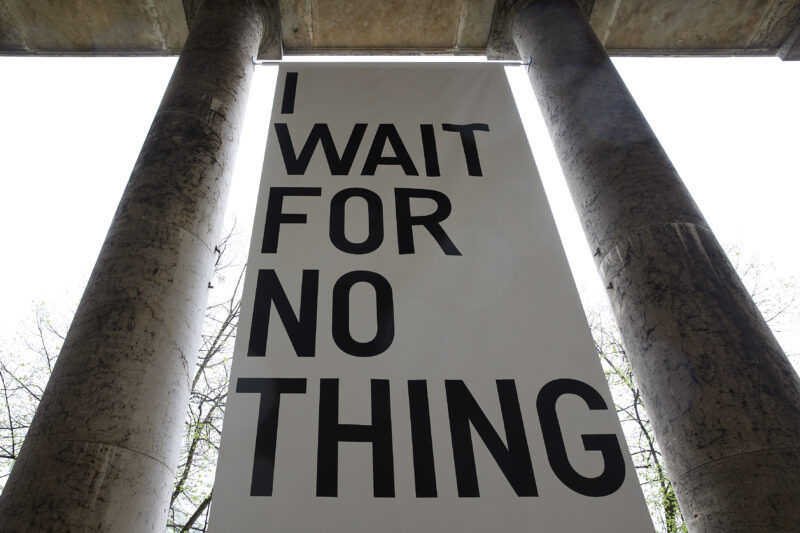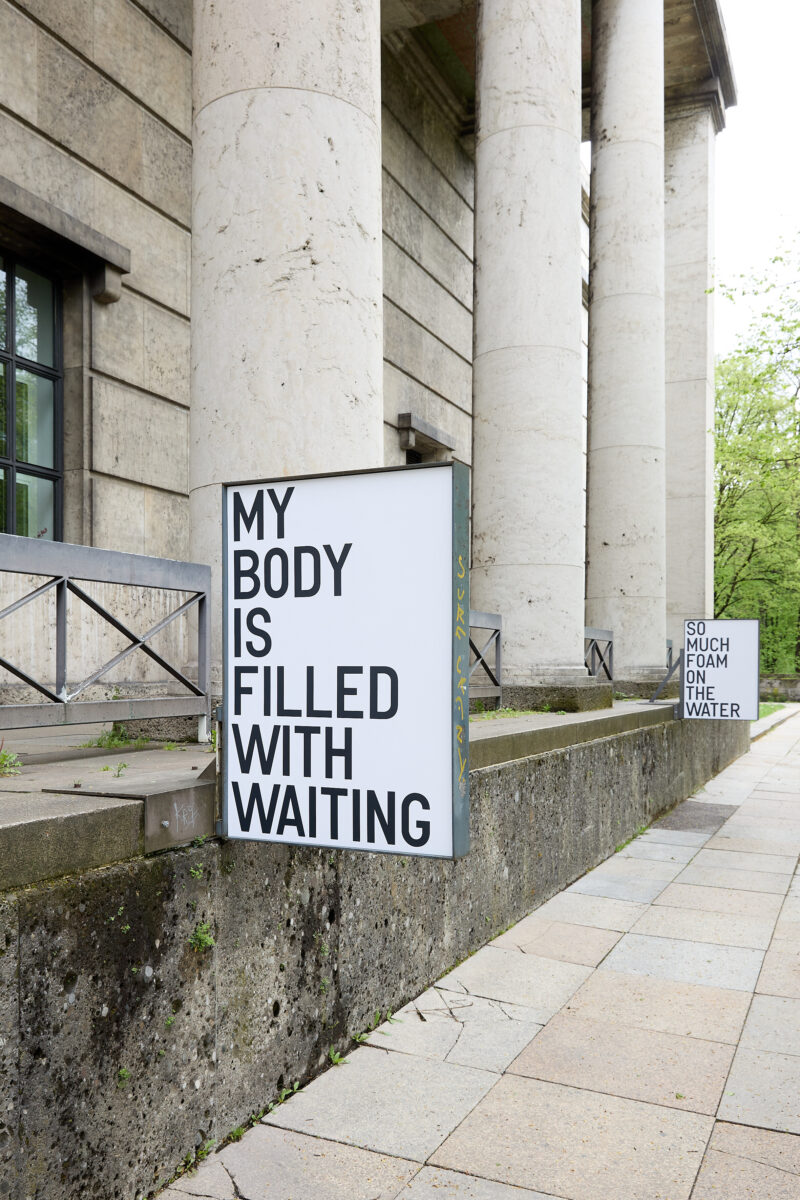 Film Screenings. Auditorium, 5. – 29.5.23
From the 1980s, Tiravanija has been engaged in working and experimenting with moving images, which remains a significant medium in his practice to this day. The films presented here range from his seminal collaborations with fellow artists such as Philippe Parreno, Carsten Höller and Liam Gillick, to more recent endeavours into the world of film, such as the portraits of his neighbour Lung Neaw, a retired rice farmer, or his friend, the artist Karl Holmqvist, who he asked to imagine what a perfect day for him would look like. The film programme also includes the work Skip the Bruising of the Eskimos to the Exquisite Words Vs. If I Give You a Penny You Can Give Me a Pair of Scissors (2017), Tiravanija's Shot-by-Shot remake (or repetition) of Rainer Werner Fassbinder's "Angst essen Seele auf" (1974). The work was shot in a film set installed at Gavin Brown enterprise in New York. The set was a recreation, and is similar to many of Rirkrit's past constructions, which have served as recreations or tangible representations of previous or present places. The daily film programme comes to a close with the film Chew the Fat (2008), which includes interviews and discussions with a group of fellow artists that share similar ideas, such as the transformation of social space.
10.15 am Stories Are Propaganda by Rirkrit Tiravanija and Philippe Parreno (2005), 08"26'
10.30 am Vicinato [Neighbourhood] by Carsten Höller, Philippe Parreno and Rirkrit Tiravanija (1995), 12"00'
10.45 am Vicinato 2 [Neighbourhood 2] by Liam Gillick, Douglas Gordon, Carsten Höller, Pierre Huyghe, Philippe Parreno and Rirkrit Tiravanija (2000), 11"22'
11 am Lung Neaw Visits His Neighbors (2011), 152"54'
1.45 pm Karl's Perfect Day (2017), 93"30'
3.30 pm Skip The Bruising Of The Eskimos To The Exquisite Words VS If I Give You A Penny Will You Give Me A Pair Of Scissors (2017), 101"28'
5.30 pm Chew the Fat (2008), 124"40'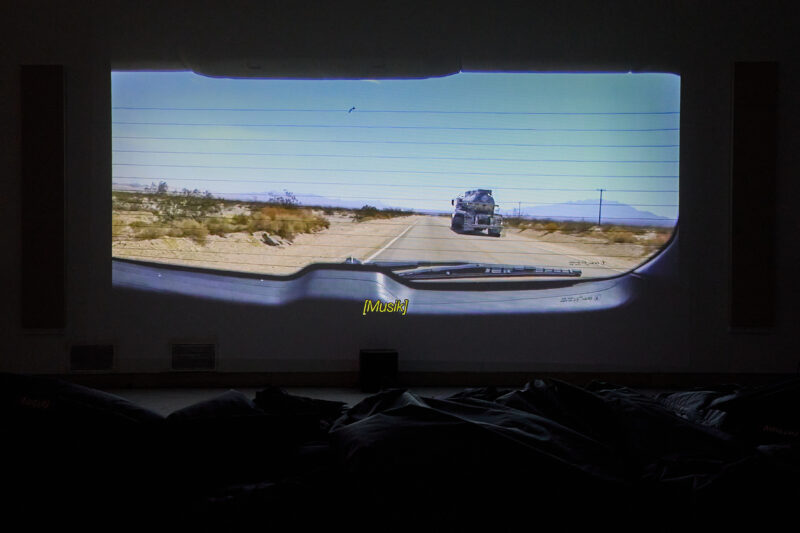 Opera. Hanjo, Westgalerie
The opera will take place on 5.5.23, 8.5.23, 10.5.23 and 14.5.23 at Haus der Kunst.
The opera Hanjo is based on the modern Nō play by the same name by Yukio Mishima (b. 1915, Tokyo, d. 1970, Tokyo), which is inspired by a drama from the 14th century. It tells the story of Hanako, a geisha waiting for the return of her lover Yoshio, and explores the boundaries between dream and reality. Toshio Hosokawa's one-act opera will be presented as part of the "Ja, Mai Festival" of the Bayerische Staatsoper, directed by Belgian choreographer Sidi Larbi Cherkaoui, with musical direction by Lothar Koenigs and costumes by fashion designer Yuima Nakazato.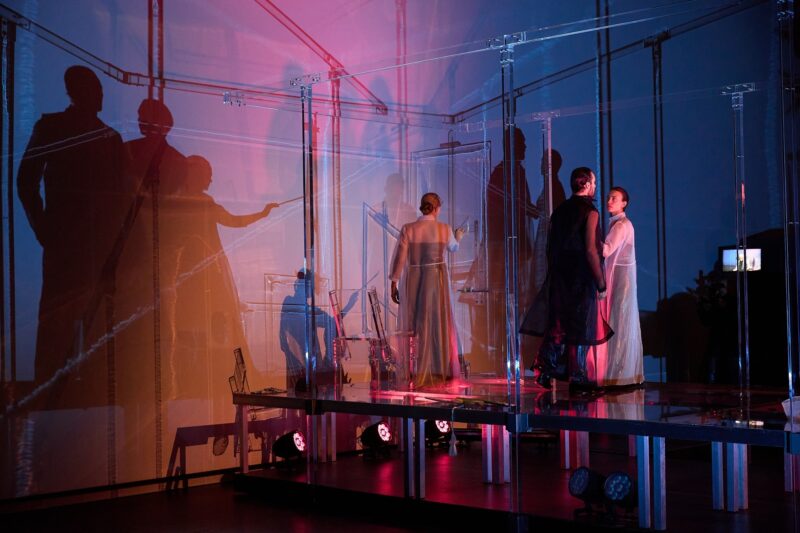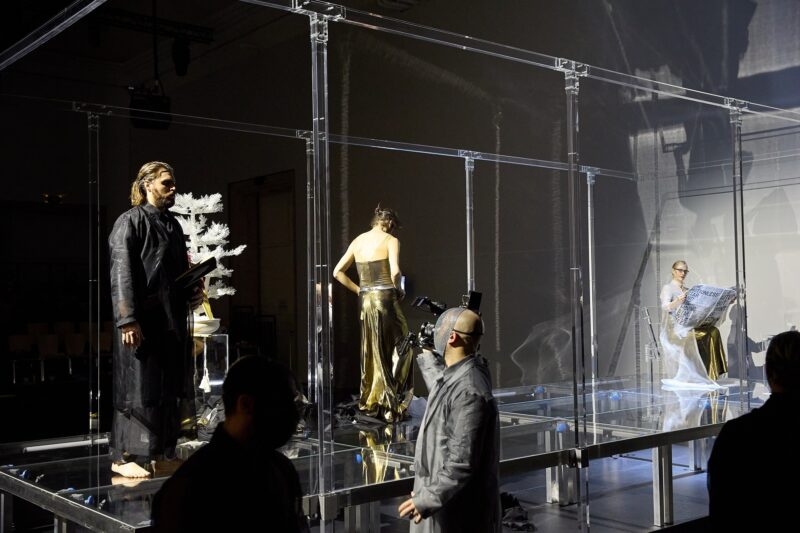 Curated by Emma Enderby with Hanns Lennart Wiesner
The staging of Hanjo by Toshio Hosokawa is a cooperation of Haus der Kunst München and Bayerische Staatsoper.