WangShui (b. 1986, USA) works in video, installation and painting to explore the intimacies of human-machine entanglement. Bridging the virtual and the corporeal, the exhibition at Haus der Kunst constitutes a live experiment exploring the ways in which technology transforms human consciousness.
"Window of Tolerance" integrates human behaviour and artificial intelligence to question the everyday structures of our perception. The first gallery presents works hand etched into aluminium and painted with oil.
The paintings are created in a process WangShui describes as "sensory integration" where AI is utilized to evolve a dataset of the artist's original works. Through these recursive learning loops, WangShui embodies the algorithms while painting and develops a visual language together with the AI. The new paintings on display in the exhibition relate to the live simulation Certainty of the Flesh in the second room.
The video simulation work is operated by programmed neural networks and models a posthuman reality show in real time. The shapeshifting avatars behaviours are conditioned, yet undetermined. WangShui and their collaborators produced the entire dataset of movements and sounds for the AI that now drives the fictional narrative displayed across multiple LED screens.
"Window of Tolerance" is WangShui's first institutional solo exhibition in Europe. The work produced for Haus der Kunst sets a new standard in artistic co-creation between humans and AI.
Curated by Sarah Johanna Theurer and Teresa Retzer.
WangShuis work opens windows into virtual worlds. It is programmed in diagolgue with "Inside Other Spaces" and presents a contemporary perspective on the historic format of Environments.
Certainty of the Flesh is commissioned by Haus der Kunst München and the Asian Art Circle at the Guggenheim, New York. With additional support from LEAP Society & Constantin Schwaab; Sammlung Kerstin Hiller und Helmut Schmelzer; The New York State Council of the Arts.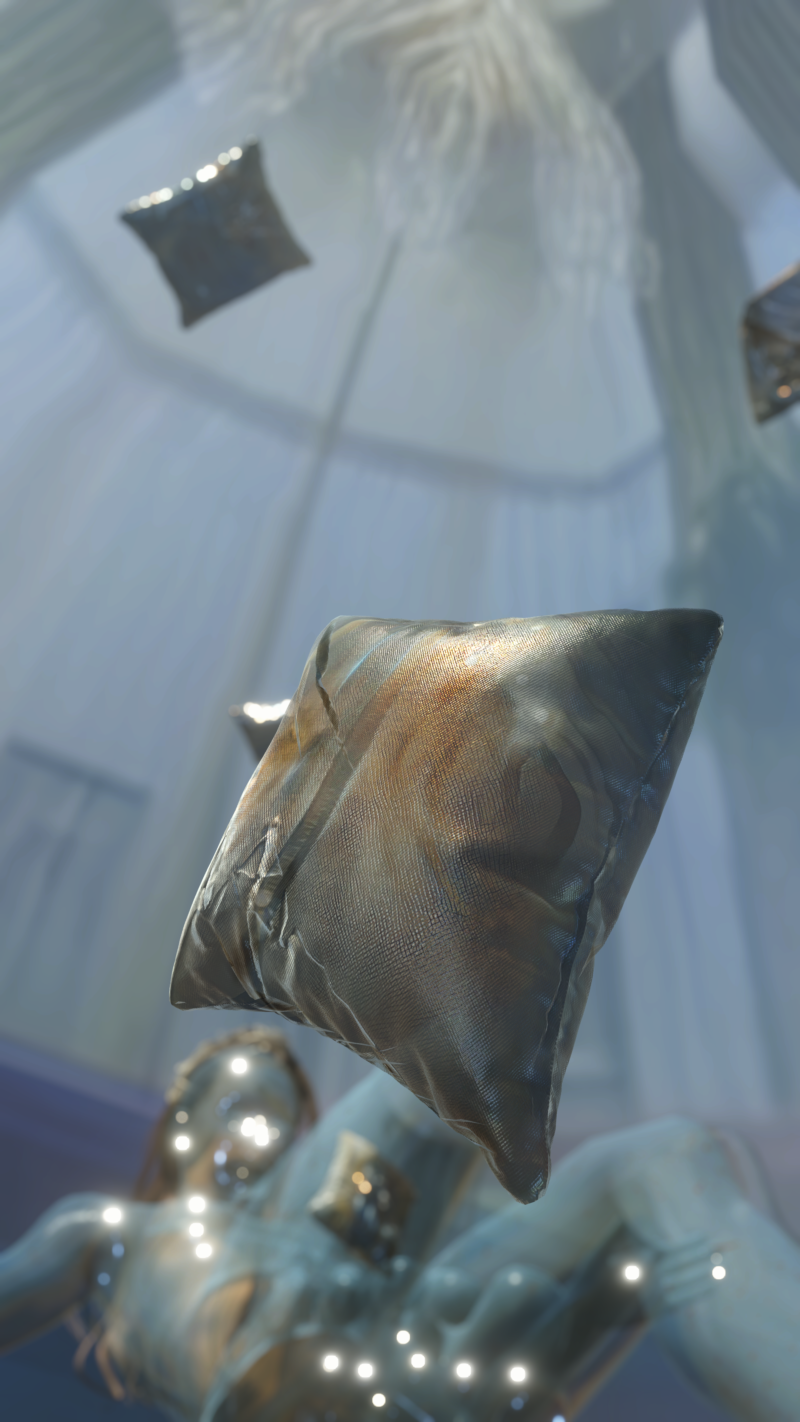 Thanks to: kurimanzutto Gallery, Mexico / New York; High Art Gallery, Paris / Arles.
Brandon Roots; Danielle Brathwaite-Shirley; Remy Maelen; Maryam Hoseini; Sean-Kierre Lyons; Khoa Sinclair; Martine Guiterrez; Tim Bedwell; Christopher Strawley; YuLaiFan.
Upcoming events: