The AI live simulation Certainty of the Flesh is composed of a generative computer program and a sculptural display of LED screens. The simulation has no beginning or end, and it does not follow a linear narrative. One can choose to observe for a few seconds or hours.
Seen from the front, the screen triptych resembles a window with open frames, offering a panoramic view similar to the panels of an altar piece. Walk around the glimmering sculpture and you find yourself in an editing suite, blurring the lines between scripted and unscripted realities.
In a process spanning several months, WangShui created the data sets for the programme that now drives the fictional narrative. The avatars movements are based on choreographed motion capture footage. The environments were developed using Unity, a popular software framework for video games.
The title Certainty of the Flesh is borrowed from the science fiction book series Xenogenesis by Octavia E. Butler. Set in the 2020s, the books tell the story of an alien species which cross-breeds the genes of humans with those of other species. The process is facilitated by the aliens superhuman body-knowledge; their certainty of the flesh.
WangShui speculates as to how we humans merge with our technological extensions. Certainty of the Flesh might be a simulation – but it is as real as our own secret fantasies.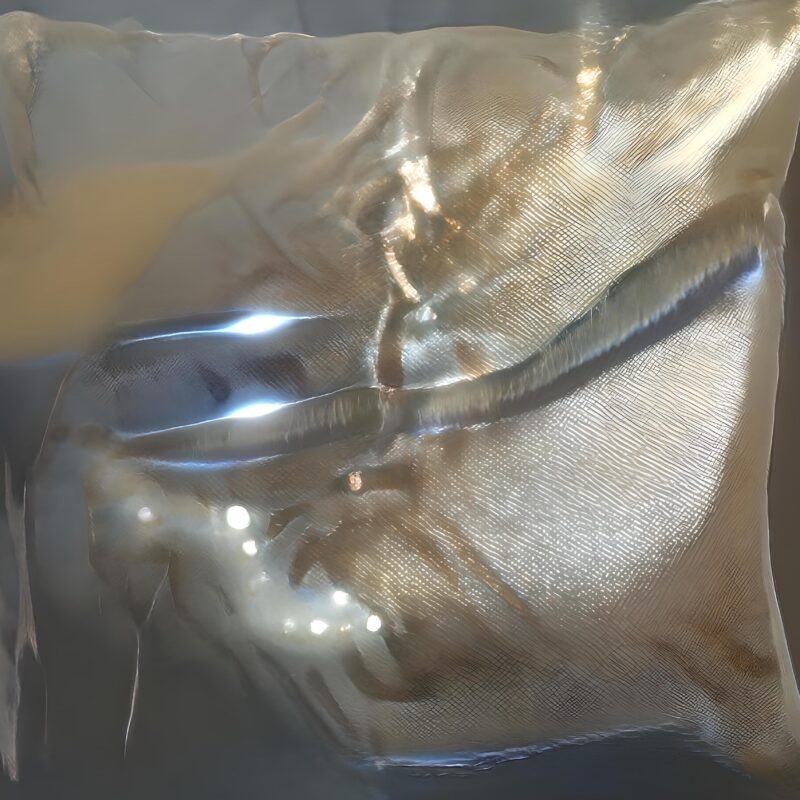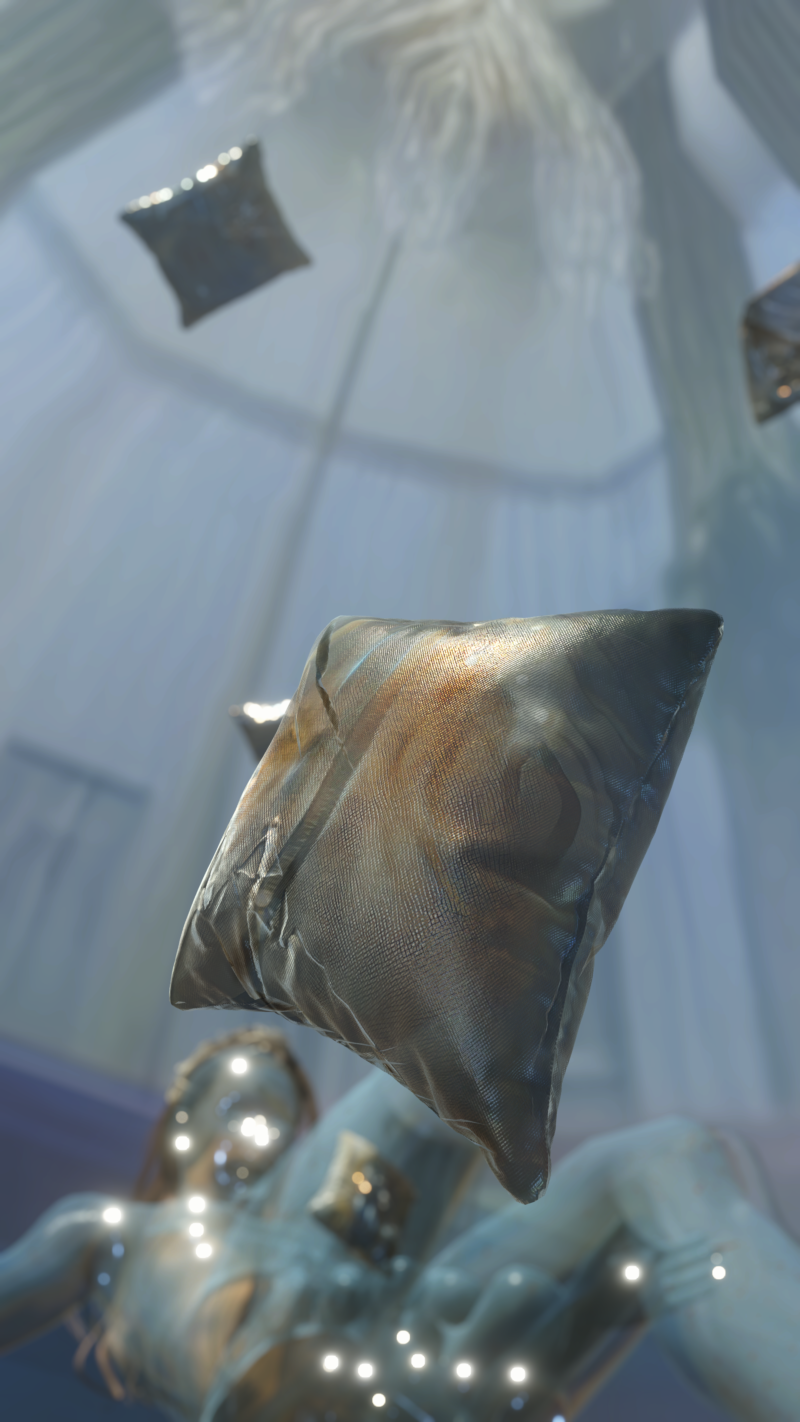 WangShui, Certainty of the Flesh, 2023
Multichannel live simulation, LED Panels
Certainty of the Flesh ist eine Auftragsarbeit von Haus der Kunst München und Asian Art Circle at the Guggenheim, New York. Mit zusätzlicher Unterstützung von LEAP Society & Constantin Schwaab; Sammlung Kerstin Hiller und Helmut Schmelzer; The New York State Council of the Arts.