Take a digital audio tour through the exhibition!
The work of the American artist Theaster Gates (*1973) builds a bridge between art and life. He fascinates viewers with tense spatial constellations that make visible the network of relationships between stereotypical forms of representation and the power structures that underpin them. By incorporating a multifaceted practice that unites sculpture, installation, film, performance, improvisation, musical composition and public action, Gates transforms spaces into places of artistic and cultural intervention, and thus into potential platforms for political and social change.
For the sixth iteration of Haus der Kunst's series "Der Öffentlichkeit", Theaster Gates has created the expansive "Black Chapel". This multipartite installation directly responds to the architecture of Haus der Kunst's 800-square-foot Middle Hall, exposing it to a complex, politically and spiritually charged narrative. Two large pavilions, as well as vitrines, contain a variety of sculptures, photographs and documents. Additionally, huge, illuminated, rotating panels show photographs from the archives of the landmark Johnson Publishing Company. The material was first published in "Ebony" and "Jet" magazines, two iconic publications that contributed significantly to the spread of black culture in the United States. This interplay of sculpture and photography thus opens up a space that evokes questions about black history, spirituality and representation, and rewrites them visually.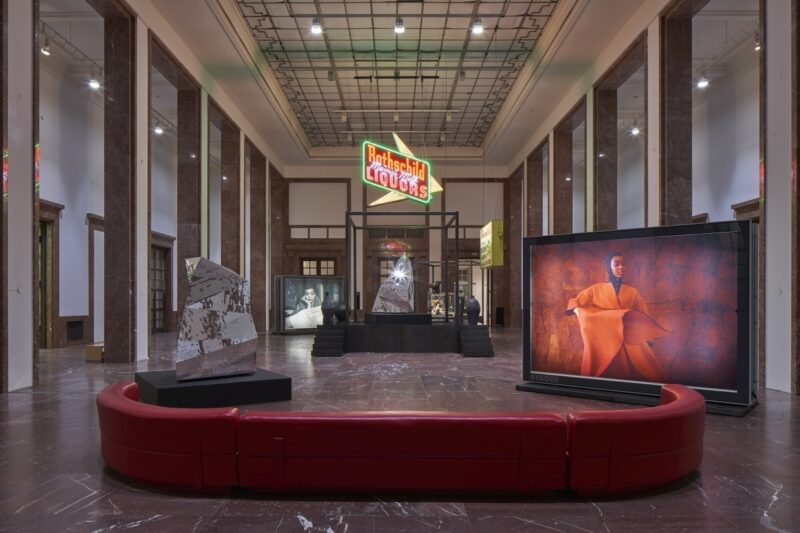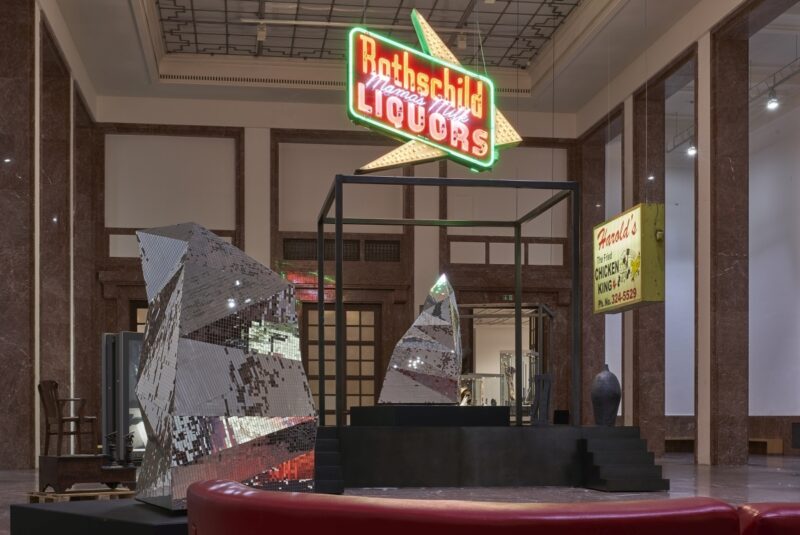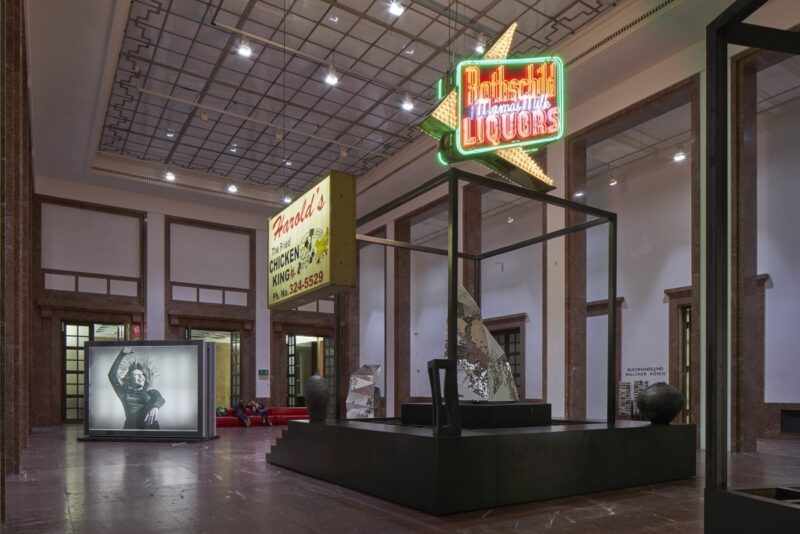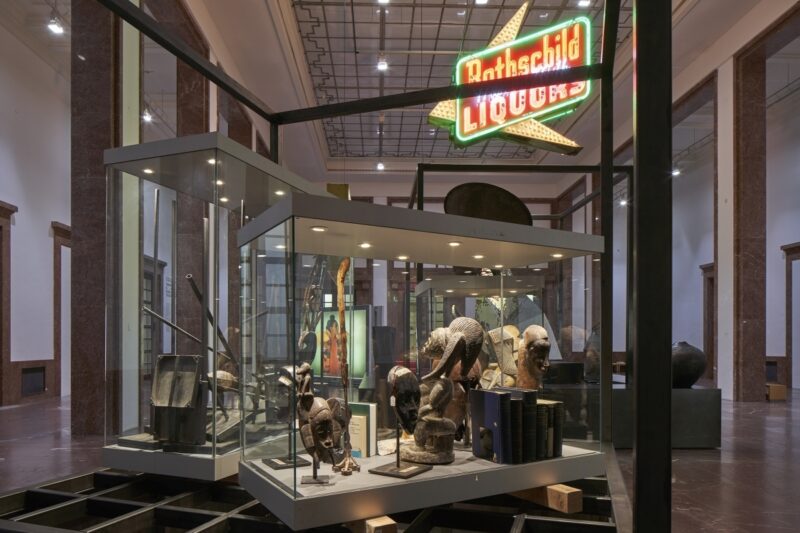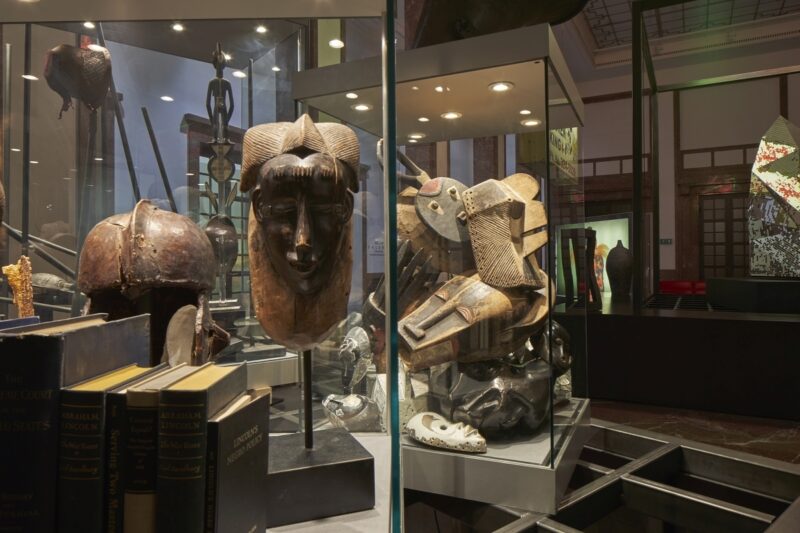 In the adjacent Archive Gallery, Gates has made available the record collection of the athlete Jesse Owens (1913–1980), who grew up in times of strict racial segregation in the United States and whose achievements were accordingly belittled. At the Olympic Games in Berlin in 1936, this exceptional athlete won several gold medals under the watchful eye of Adolf Hitler. His successes there were recorded by the controversial director and photographer Leni Riefenstahl, who created the propaganda film "Olympia". This material is now reincorporated as part of a newly-created film by Gates which affords a new critical view of racist image politics.
Coincidentally, the paths of Jesse Owens and Leni Riefenstahl crossed once again in 1972, when both travelled to the Olympics in Munich, thereby drawing a line between the story of Jesse Owens' life – as encapsulated in the collection of over 1,800- records - the clash of the racist ideologies in the US and Germany throughout his lifetime, and the particularly fraught history of Haus der Kunst.
Curated by Anna Schneider; the presentation in the Archive Gallery is developed together with Sabine Brantl.
With thanks to White Cube for their generous support of the project.