VISIT THE EXHIBITION ONLINE - With the Digital Audio Tour through "Michael Armitage. Paradise Edict". #HDKfromHome
The young British-Kenyan painter Michael Armitage (born 1984 in Nairobi, Kenya) has quickly become one of the most exciting voices in contemporary painting. In his large-format, nuanced oil paintings, he combines East African and European motifs and painting traditions. He draws inspiration from political events, pop culture, folklore and personal memories, weaving these into mythically charged and dreamlike images. With "Paradise Edict" Michael Armitage, who will be awarded the renowned Ruth Baumgarte Art Award in the fall, celebrates his first major presentation in a museum setting and his first show in Germany.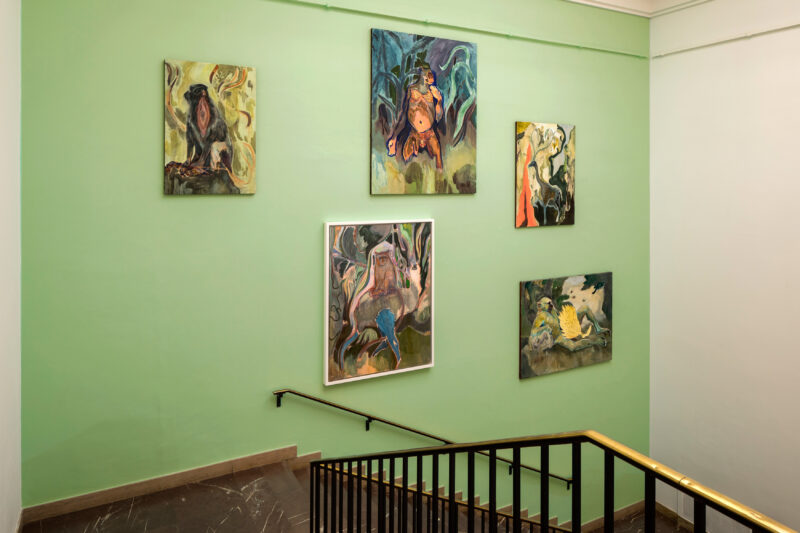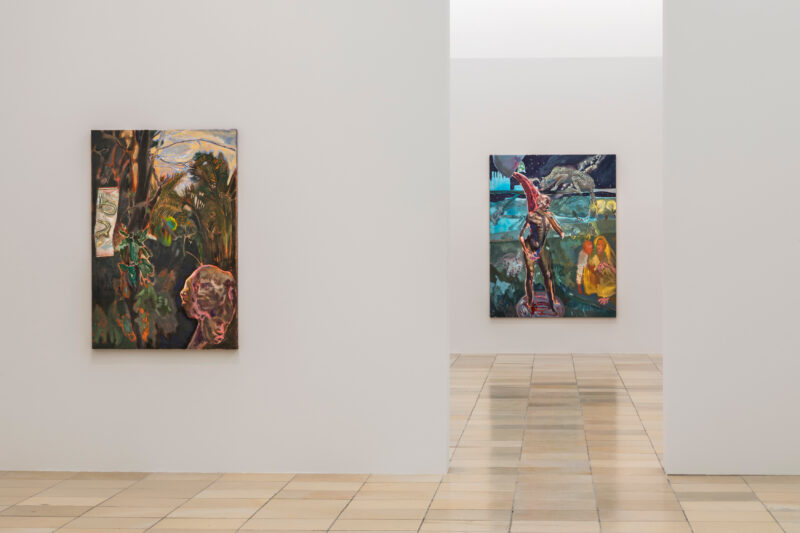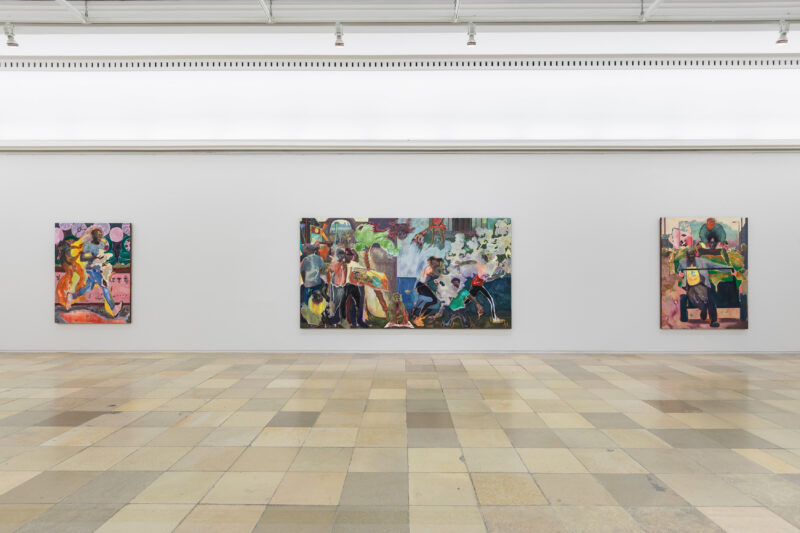 Those trained in Western art history will find Michael Armitage's paintings attractive and surprisingly familiar, experiencing a kind of déjà vu. The iconography of Titian, Francisco de Goya, Édouard Manet, Paul Gauguin, Vincent Van Gogh and Egon Schiele can be found in the works' compositional elements, motifs and color combinations. Michael Armitage, who grew up in Kenya and trained at the Slade School of Art and the Royal Academy of Arts in London, skillfully addresses the European view and the associated exoticism when looking at the 'other.' The artist's palette and symbolism are equally inspired by East African artists, to whom a separate room is dedicated as a kind of homage in the Haus der Kunst presentation.
Curated by Anna Schneider