Jörg Immendorff (1945-2007) cultivated his image as an artist and tough guy, but he also had a soft and thoughtful side that can be discovered in the retrospective "For all the Beloved in the World" in addition to his political sense of mission.
In the mid-1960s, as a student at the Düsseldorf Art Academy in the class of Joseph Beuys, Immendorff first slipped into the role of the agitator. The actions of the Lidl Academy, which he developed with his first wife Chris Reinicke, represent love and peace and his desire to change the world, to rebel against the uninspired and uninspiring political policies in Germany. Intuition and creativity were to be liberated through action. 'Lidl' is an artificial word created in the tradition of Dada. javascript:void(null);
Later, Immendorff became sympathetic to the ideas of the KPD (German Communist Party). For several years he worked as a secondary school teacher and developed a visual language in which word and image stood side by side on equal footing. His "Accountability Report" is a series of paintings marked by clear pedagogical and political messages.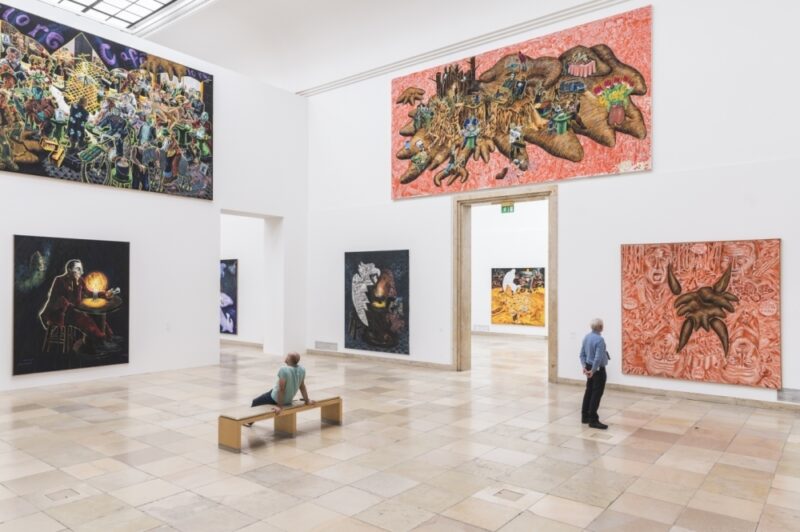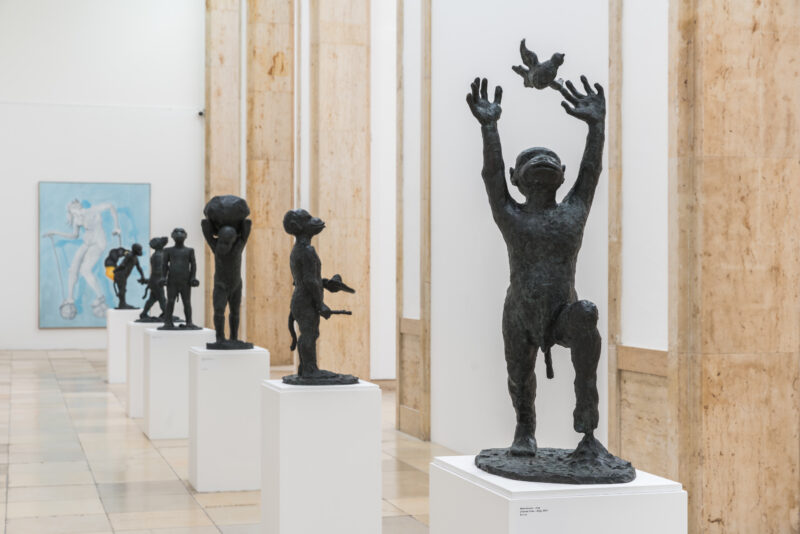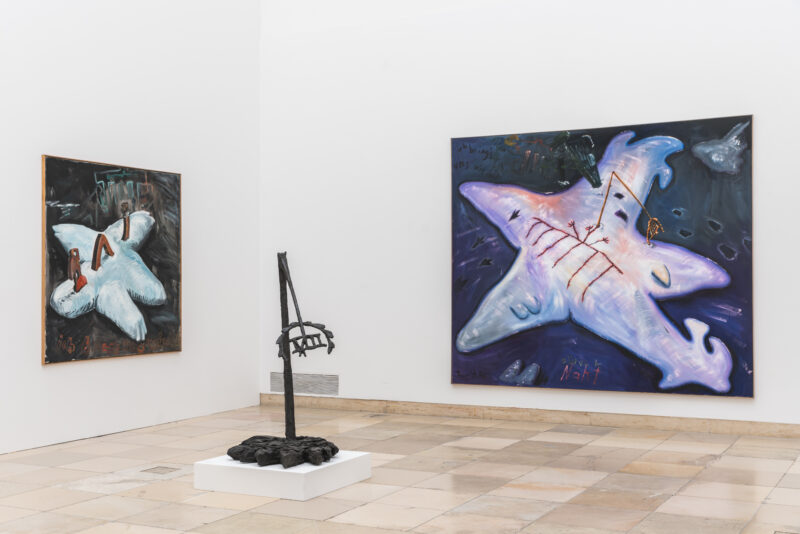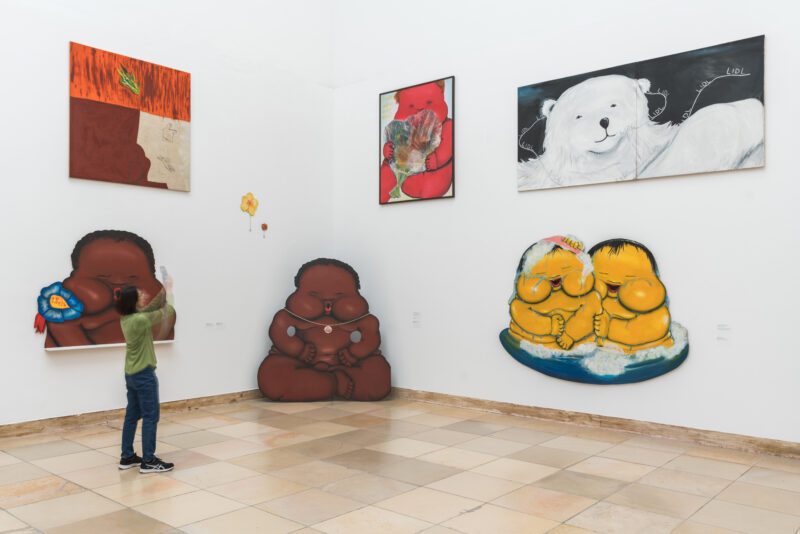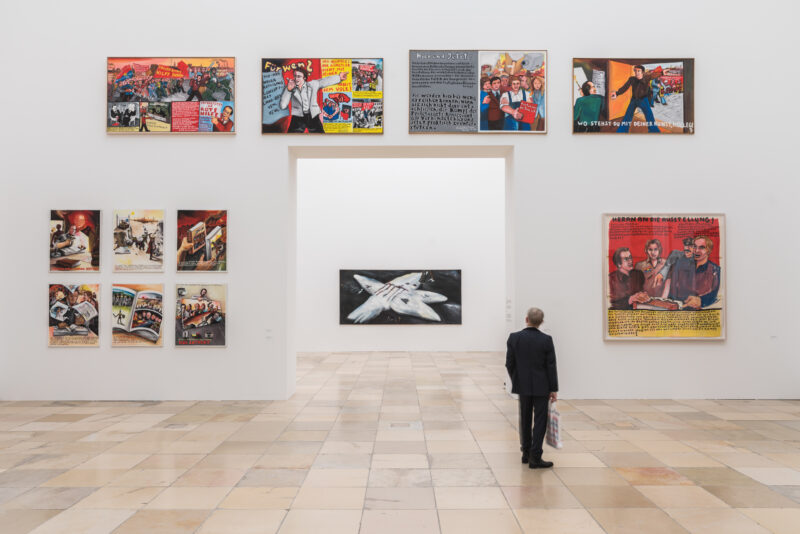 It was not until the late 1970s that Immendorff (1945-2007) decided to dedicate himself completely to art. In 1976, he participated in the Venice Biennale; in 1977, he created his Café Deutschland series, inspired by Renato Guttuso's Café Greco, which Immendorff had seen in an exhibition in Cologne.
In the Café Deutschland images, Immendorff explores the politics of his time –- it was a period marked by the RAF and domestic conflicts on both sides of the Berlin Wall – and in which the reunifications of the two Germanys seemed beyond the realm of reality. In gloomy, theatrical settings, Immendorff portrayed himself as a border crosser between East and West. In addition to the clear political motivation, the pictures also show Immendorff's view of the world, in which ideas - embodied by historical figures - are in dialogue with each other through space and time.
In 1998 Immendorff learned that he has ALS. His world became progressively darker and his work was increasingly directed inward. He worked until his death –- in the end only with the help of assistants who, following his instructions, realized his ideas in the studio.
The retrospective includes nearly 200 works. It does not follow a strict chronology of the works but instead outlines in chapters decisive focal points in Immendorff's development.
Curator: Ulrich Wilmes
Assistant curator: Damian Lentini
TOUR DATES
Haus der Kunst 14.09.18 – 27.01.19
Reina Sofia Madrid 29.10.19 – 13.04.20