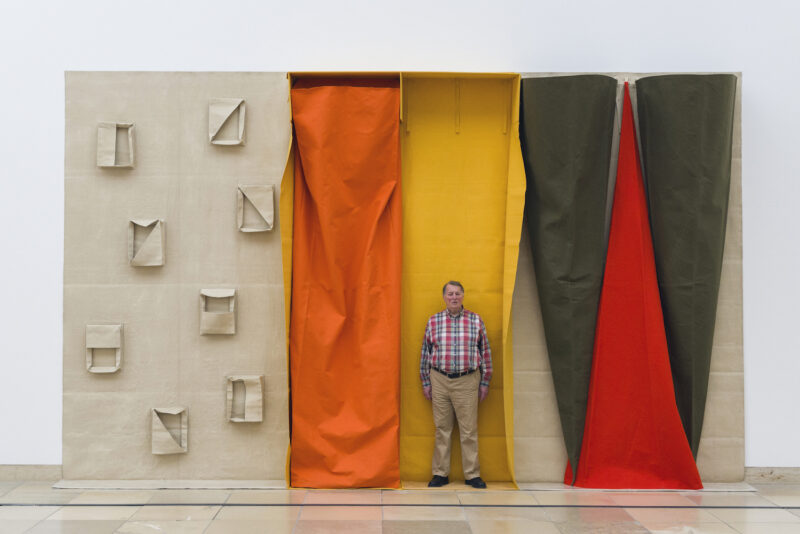 VISIT THE EXHIBITION ONLINE - With the Digital Audio Tour through "Franz Erhard Walther".
Franz Erhard Walther (*1939 in Fulda) – winner of the Golden Lion at the 2017 Venice Biennale – is a key figure in the departure from the image since the European postwar period. Beyond the classical understanding of sculpture and painting, Walther formulated a completely new concept of work that included the viewer as an actor.
Already in his early work, Walther dealt with the coincidental and the processual as design principles in various media. At the same time, fabric – until then an unusual artistic material – became a source of innovation for Walther, from which the "activation objects" emerged. With the key work Four Body Forms (1963), the body became a motif. Between 1963 and 1969, Walther created the First Work Set, which consists of 58 activatable pieces that place the viewer in extraordinary interpersonal situations. The First Work Set was Walther's breakthrough in 1969, when he presented it at the "Spaces" exhibition at The Museum of Modern Art in New York. Under the influence of Pop Art, Walther's textiles became increasingly colorful. In the wall formations of the 1980s, he achieved an incomparable interweaving of painting, sculpture, and architecture that continues to this day.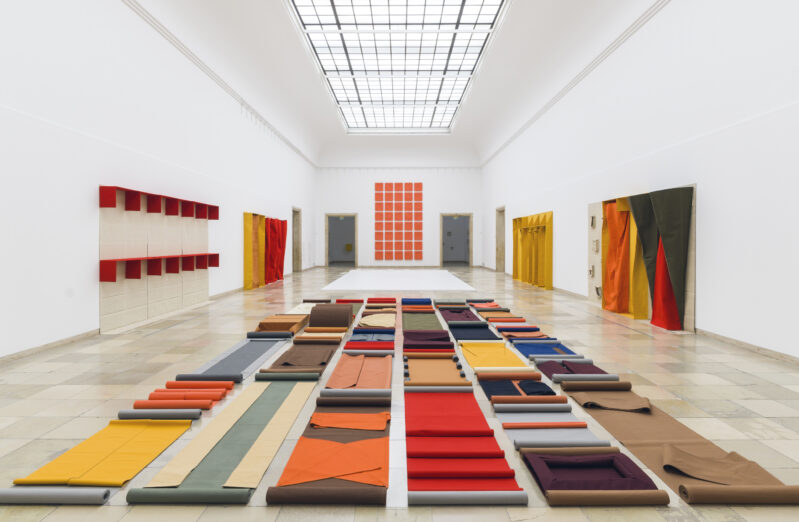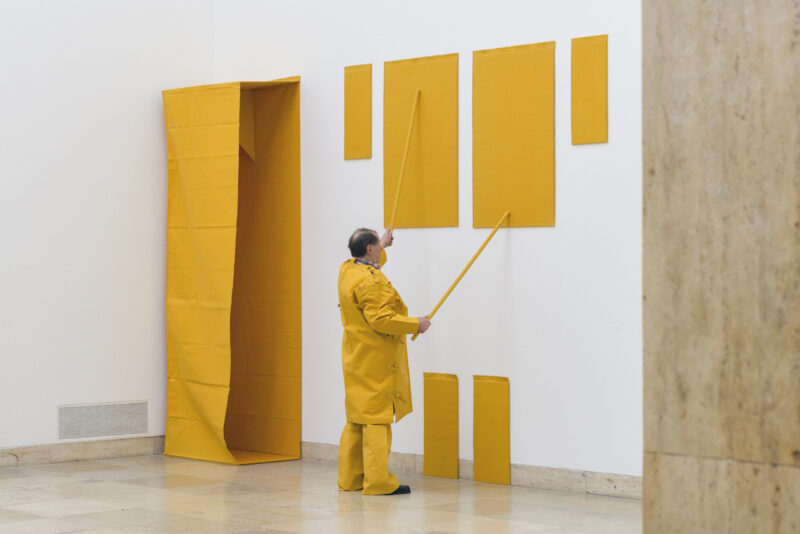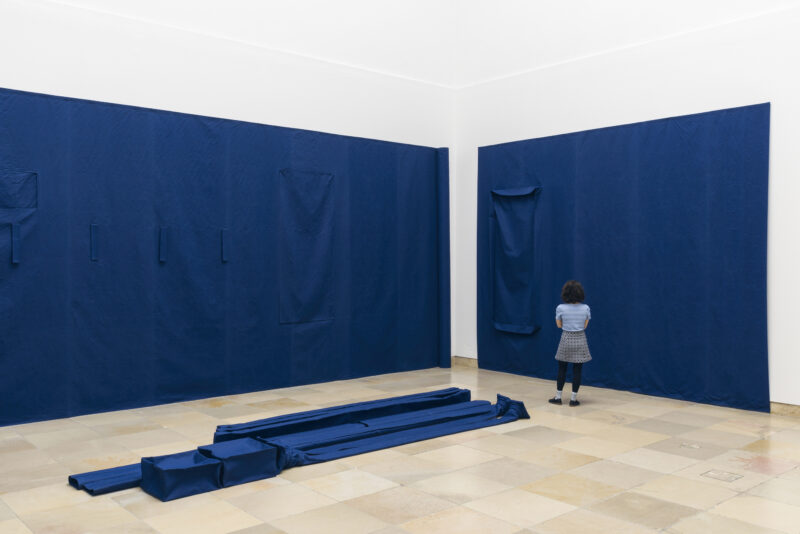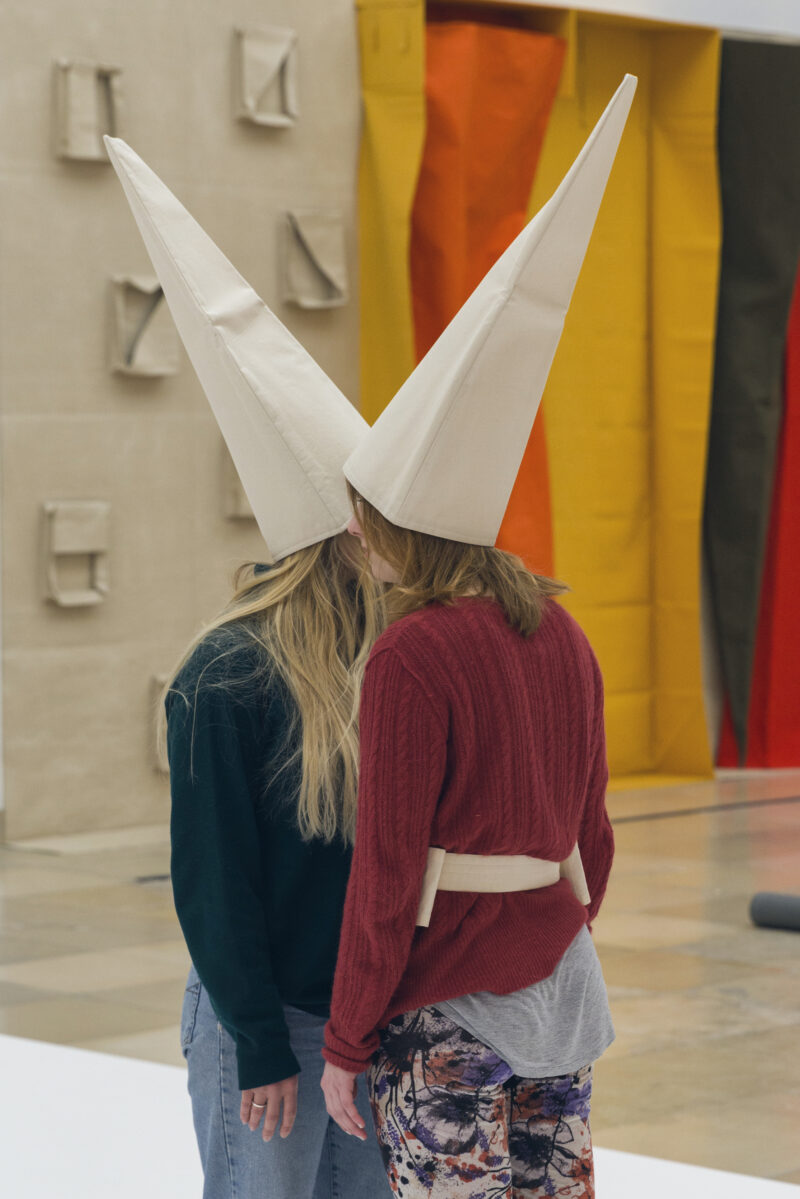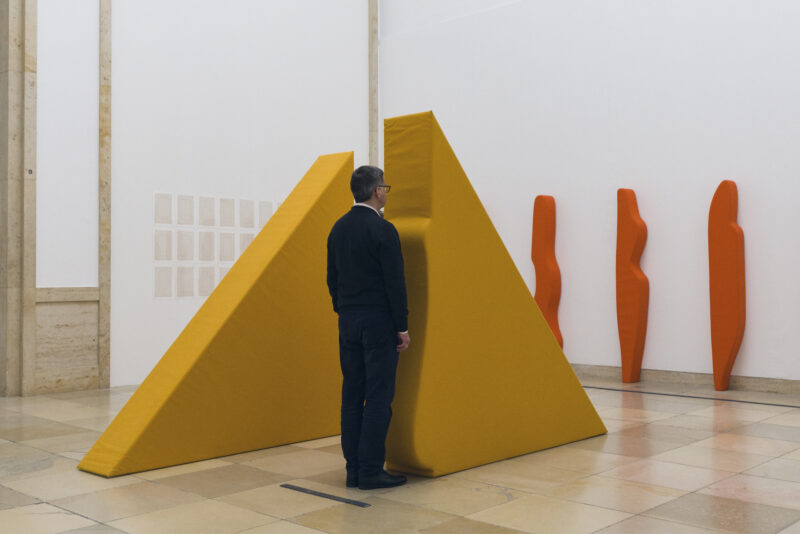 Some of the exhibits can be worn or entered. In this way, they challenge the viewer's understanding of a traditional pictorial logic. The body becomes a medium in that it transforms life processes into images.
Curated by Jana Baumann
An exhibition in collaboration with the Franz Erhard Walther Foundation.
Work activations in cooperation with the Munich-based initiative TanzQuelle.