In 2021, Haus der Kunst welcomes the winners of the euward European Award for Painting and Graphic Arts. Since 2000, the Augustinum Foundation has awarded the euward every three years to help artists working in the context of intellectual disability to gain visibility and recognition within the exhibition world.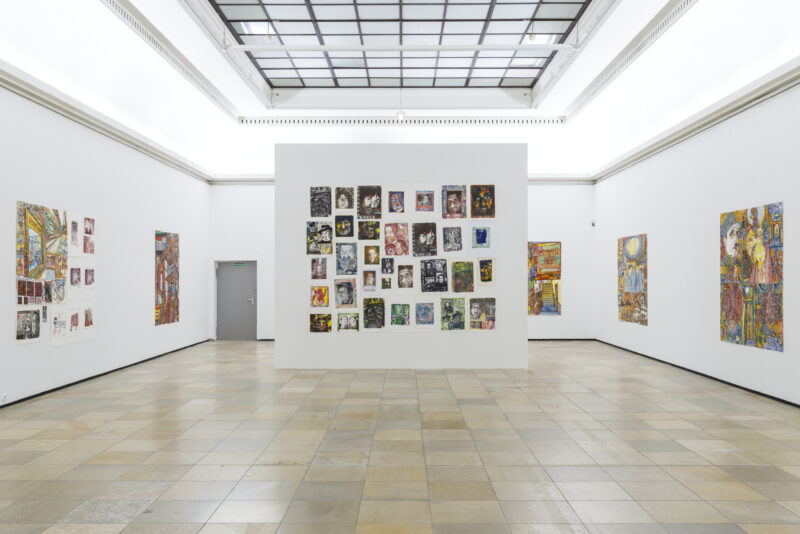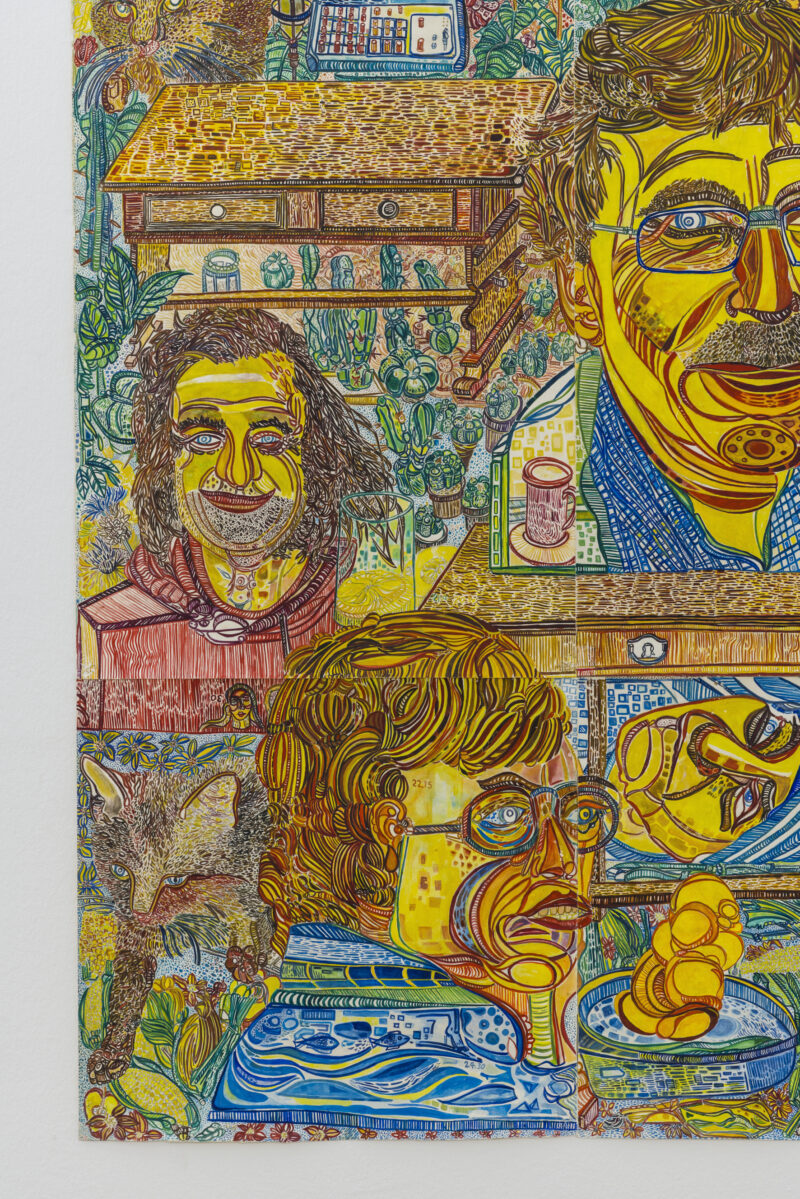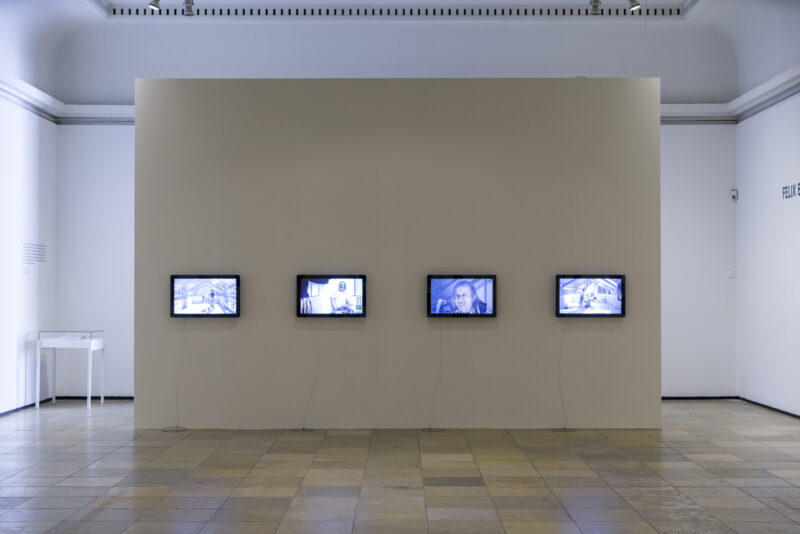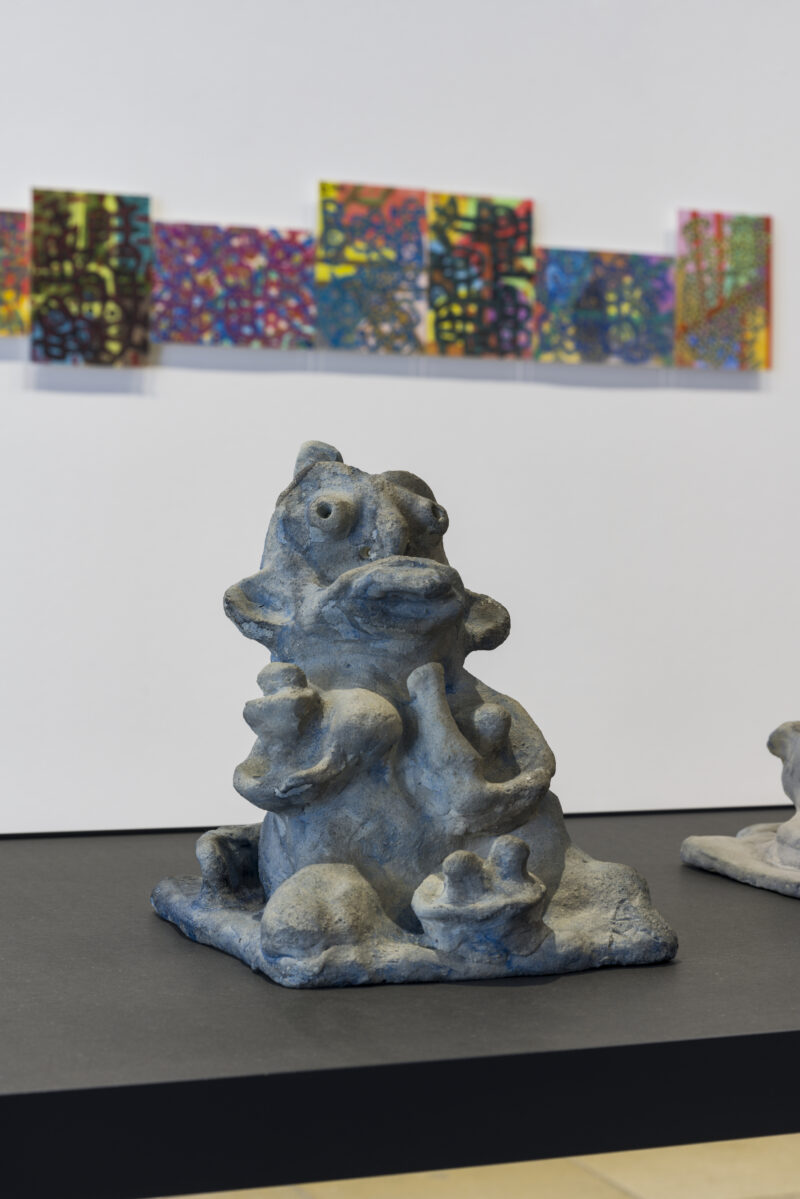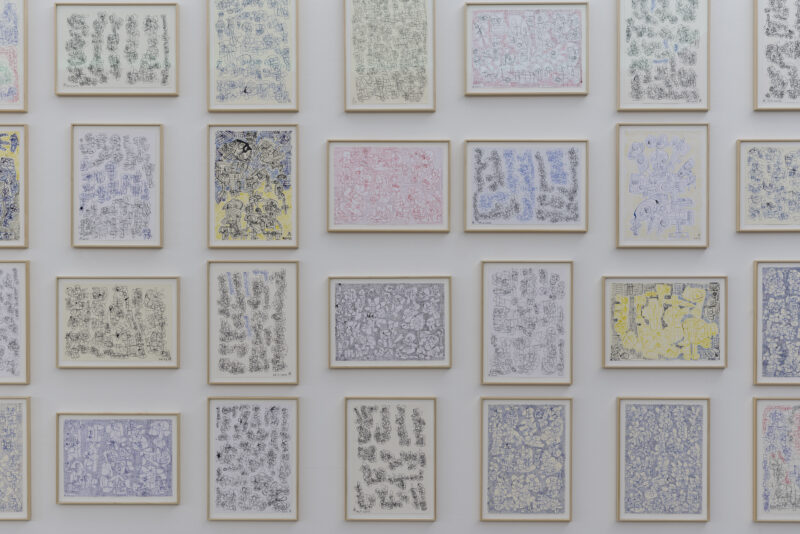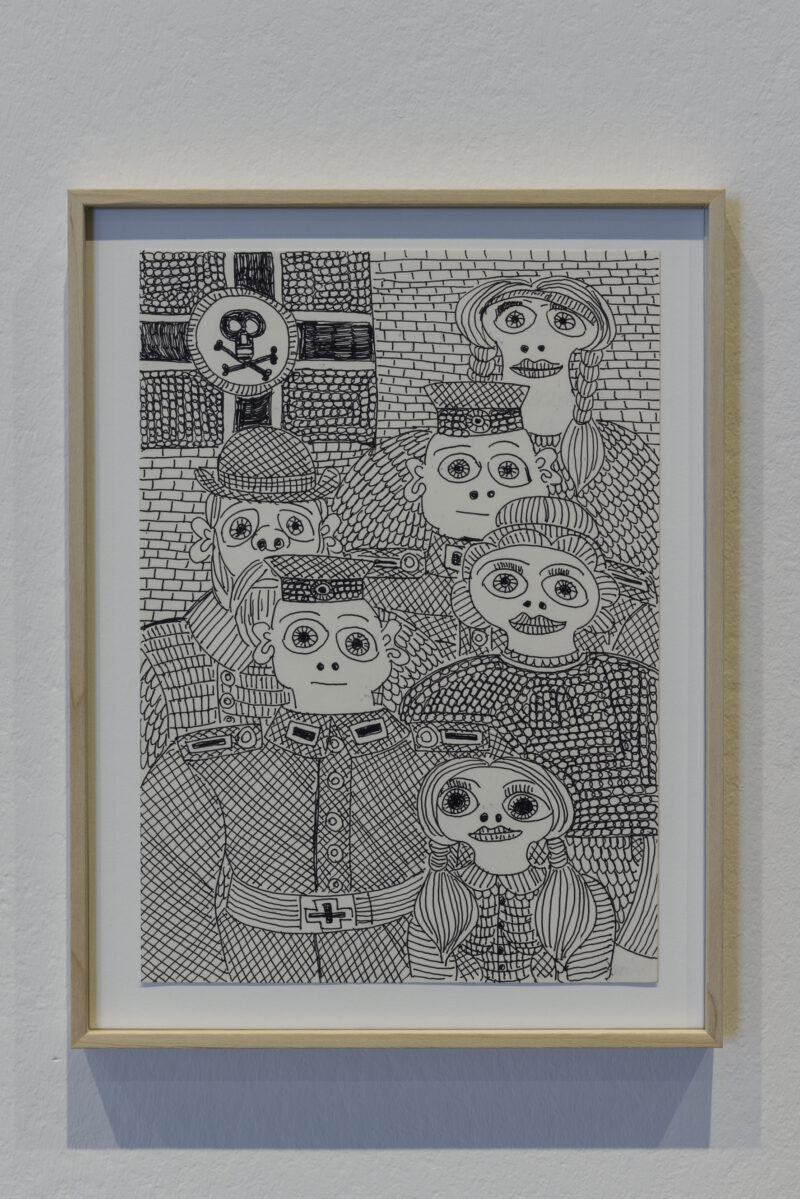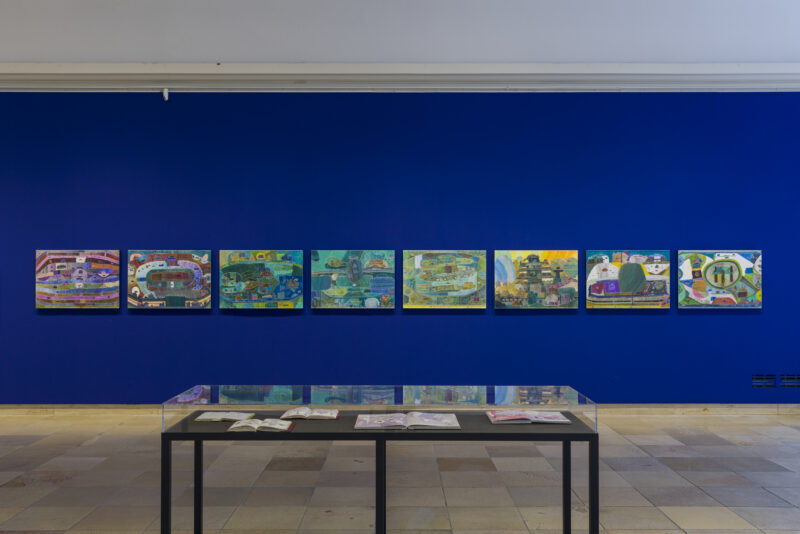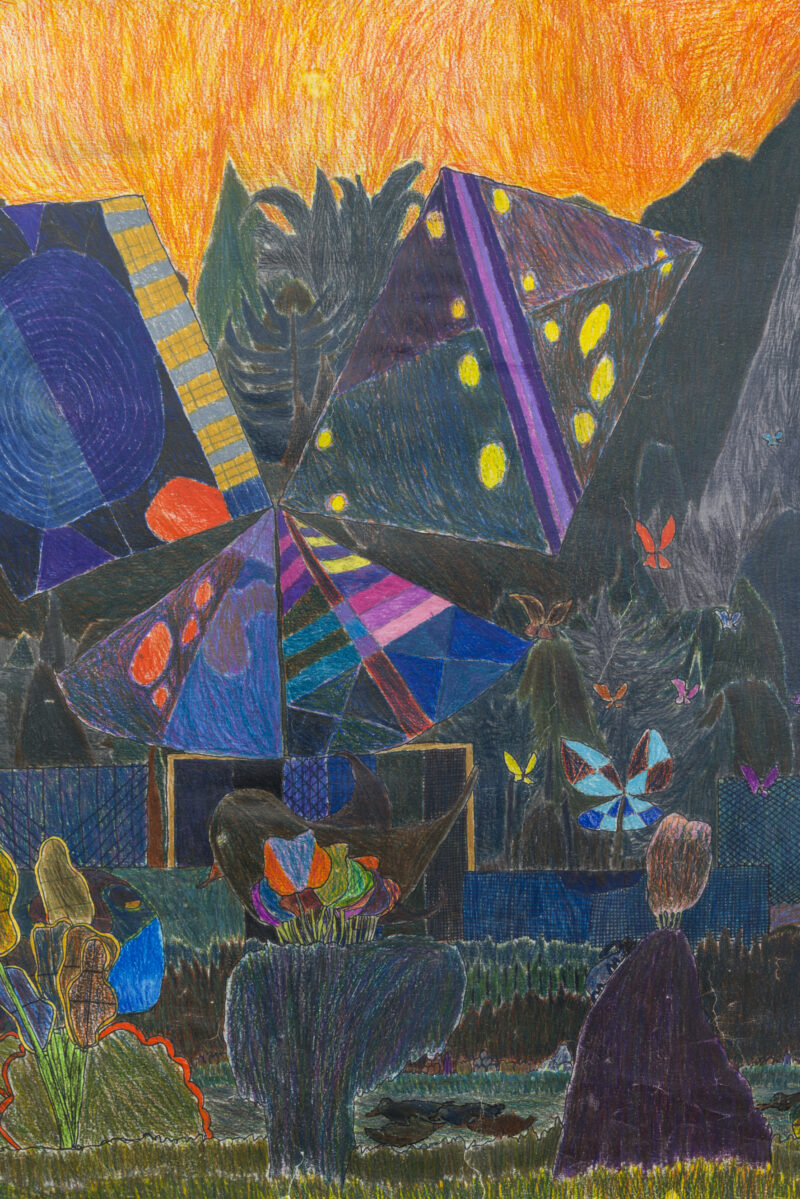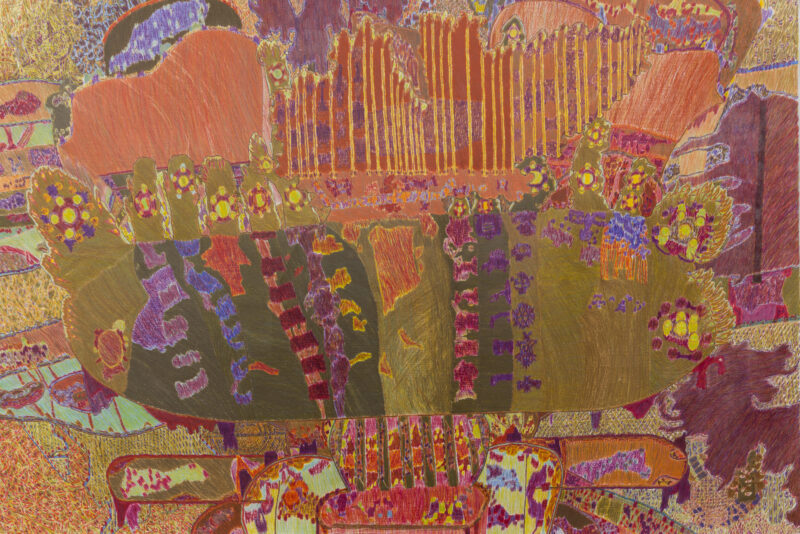 Swiss artist Felix Brenner (* 1955) combines his large-format paintings with graphic single sheets, drawings, and lithographs to create wall-sized image installations. He performs, produces videos, publishes broadcasts on MixCloud; he publishes multi-volume "dossiers" and ethnobotanical studies. In the current exhibition, the thematic diversity of this multimedia oeuvre also becomes apparent. Invariably understood biographically, the artist treats his life in the symbolically charged images as a kind of assemblage of events.
Andreas Maus (* 1964) lives in Pulheim and works in Cologne. His pencil and ballpoint drawings tell of human abysses, suffering, persecution, and torture in all phases of recent German history. The artist traces these forces to the present day neo-Nazis. In his diary-like artist's books, he uses a combination of words and images to reflect on the long trajectory of exclusion and its consequences.
In the vibrantly expressive and richly detailed colored pencil drawings of Kar Hang Mui, who lives in the Netherlands and has roots in Hong Kong (* 1989), nature and culture combine. The distinctions between landscape and architecture, abstraction and figuration, reality and transcendence seem to blur. The depiction of fantastic dream worlds is permeated everywhere by the fine texture of the artist's lines.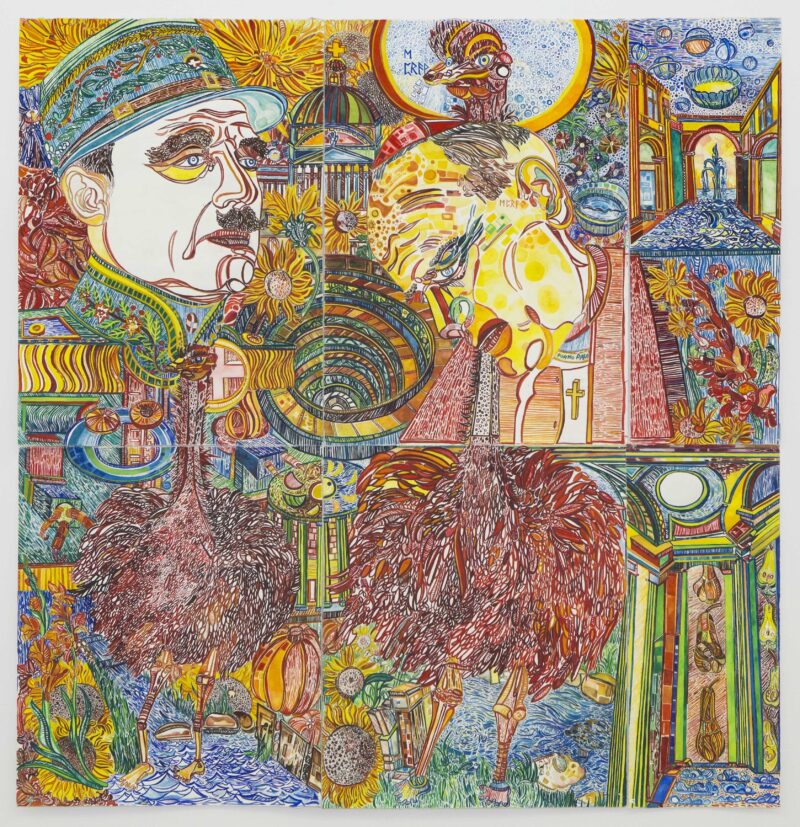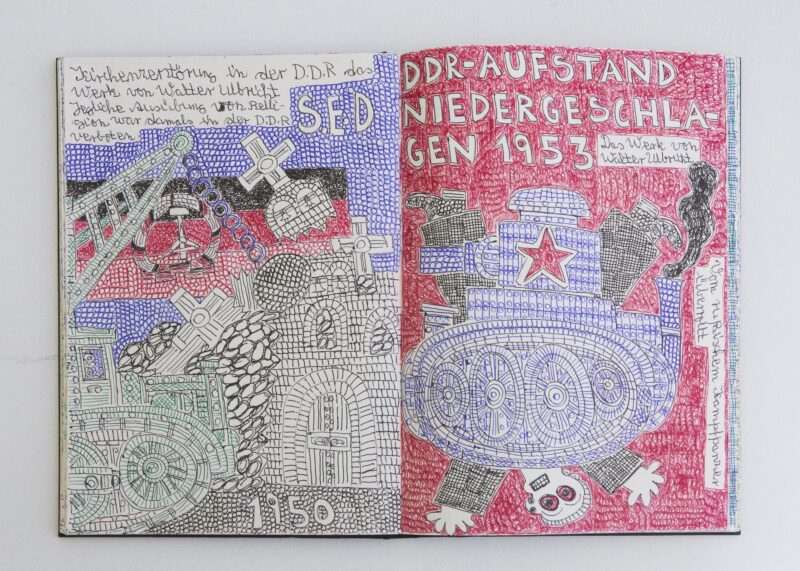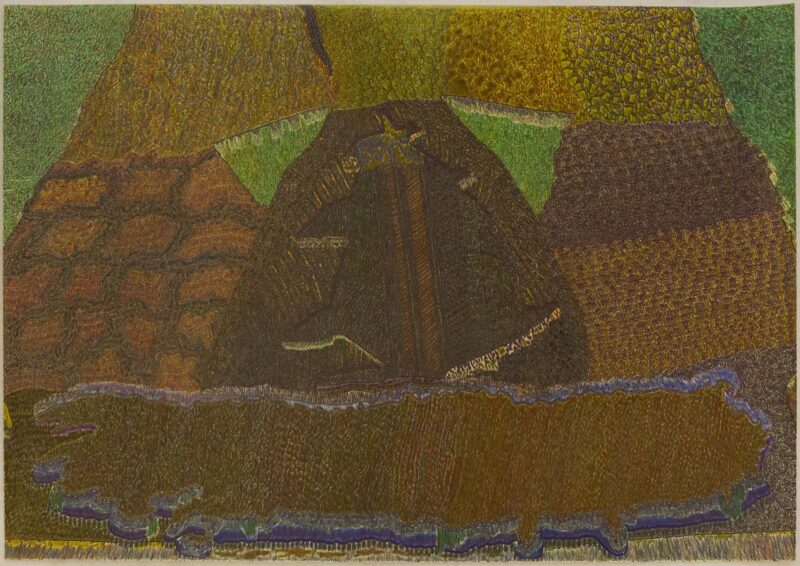 341 artists from 22 countries applied for euward8, 16 of which were nominated. In addition to the award winners, the following artists were nominated: Aljoscha, Matthew Beadon, Rudolf Bodmeier, Torsten Holzapfel, Elizaveta Khudyakova, Tongtad Mahasuwan, Cameron Morgan, Daniel Nesensohn, Stefan Riedmann, Jens Rosenkilde, Martin Schindler, Alexandre Vigneron und Raphael Waldis. Their works are also shown in the framework of euward8.
Curated by Sabine Brantl, Klaus Mecherlein