Artist Christine Sun Kim (born 1980 in Orange County, USA) explores how sound and language shape access and participation within societies, institutions, and infrastructures. Living in a world privileging verbal and auditory communication, Kim translates sound — voice and music — into visual and physical modes of expression. In these conceptual compositions, she combines American Sign Language with written English language, musical notation, and poetry. Whether on public billboards, large-scale murals or serial charcoal drawings, Kim uses her own experiences to reveal unspoken patterns of behaviour and forms of exclusion.
For the Mittelhalle of Haus der Kunst, Kim has created a site-specific, multi-media work that translates the bodily experience of temporality into an extensive, sensory score. The work is composed of static and dynamic elements, that are based on multiply enlarged drawings by the artist. Kim animates visualisations of how numerals are integrated into American Sign Language, including signs that indicate frequency, time, age, and cents. These animations circulate and bounce off their written English counterparts.

Through this relationship between the written word and moving image, the physical qualities of American Sign Language (ASL) emerge. While the finger-counting process remains the same in successive repetitions, ASL grammar dictates that the meaning of the signing changes depending on its location on the body, turning the floor surface itself into a form.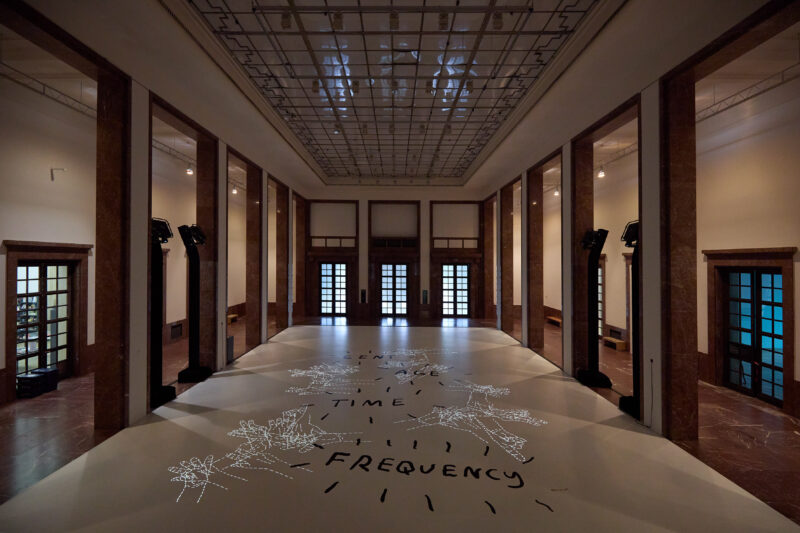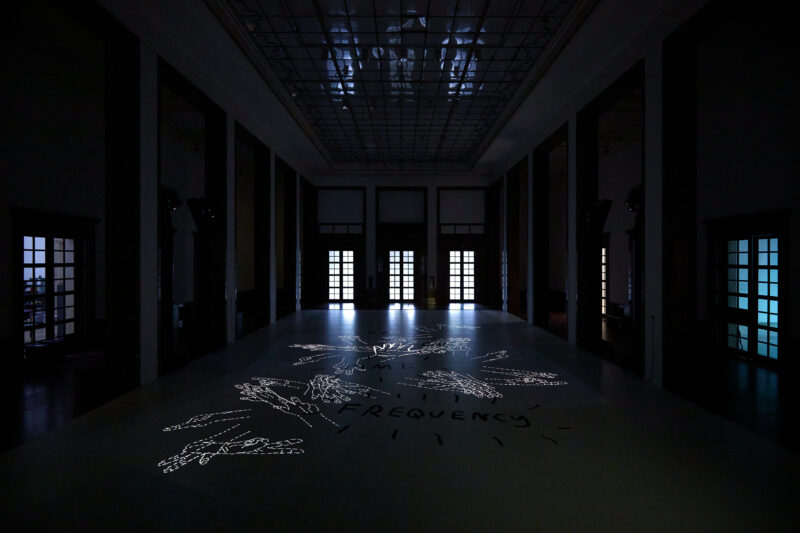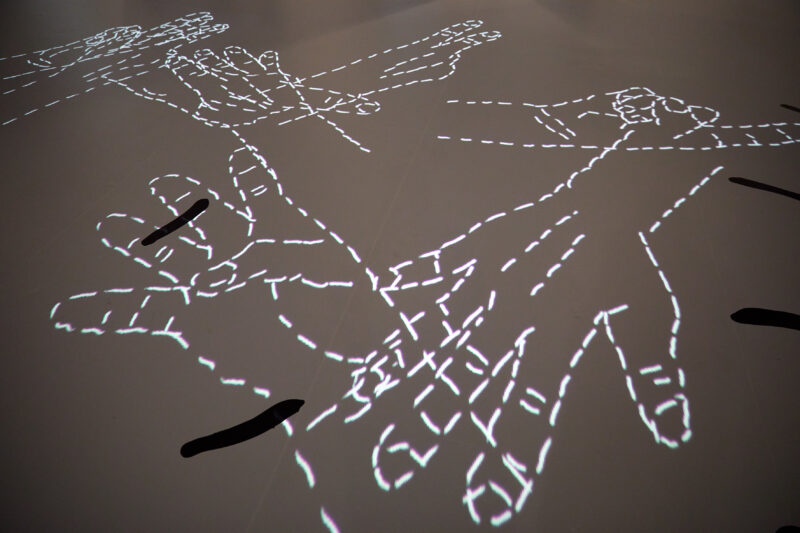 Simultaneously, Kim reflects on interactions within societies that centre hearing people: The constant translation and involvement of mediating figures, such as interpreters, often provoke situations of miscommunication and imprecise tonal nuances that require reiteration and correction. Kim captures this physical manifestation of repetition, duration and delay, and the experience of moving outside standardised notions of time.
Every Life Signs focuses our attention on the rhythm of the everyday lives of Deaf people and how the fundamental properties of communication shape day-to-day experiences. At the same time, Kim sketches a vision of the future that equally grants space to multiple forms of communication and perception. The floor score thus invites visitors to consider this physical, visual and spatial world in an effort to realign notions regarding everyday life and methods of informational exchange.
Curated by Elena Setzer