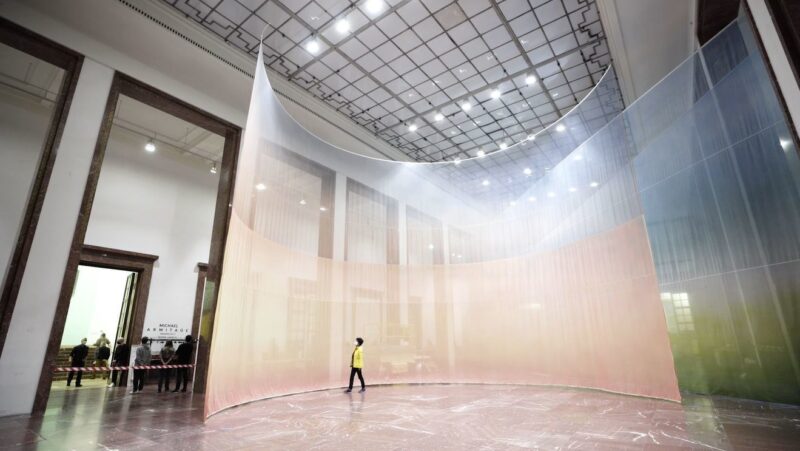 The seventh edition of the series DER ÖFFENTLICHKEIT – VON DEN FREUNDEN HAUS DER KUNST is dedicated to the Franco-Canadian artist Kapwani Kiwanga (b. 1978 in Hamilton, Canada; lives and works in Paris).
Kiwanga's practice traces the pervasive impact of power asymmetries by placing historic narratives in dialogue with contemporary realities, the archive, and tomorrow's possibilities. Her project at Haus der Kunst is conceived of an ever-changing series of artistic interventions and events in three "acts", staged across the entire run of the installation. In the first act, the museum's famous Middle Hall is being re-imagined via a series of large semi-transparent curtains, whose gradients of greens and pastels both evoke the neighbouring English Garden, as well as blur the boundaries between the museum's interior and exterior spaces. This complex environment is further complemented by a series of inflatable sculptures housing both objects and plants, hinting at biological-architectural hybrids, whilst simultaneously referencing historic Victorian-era botanical technologies.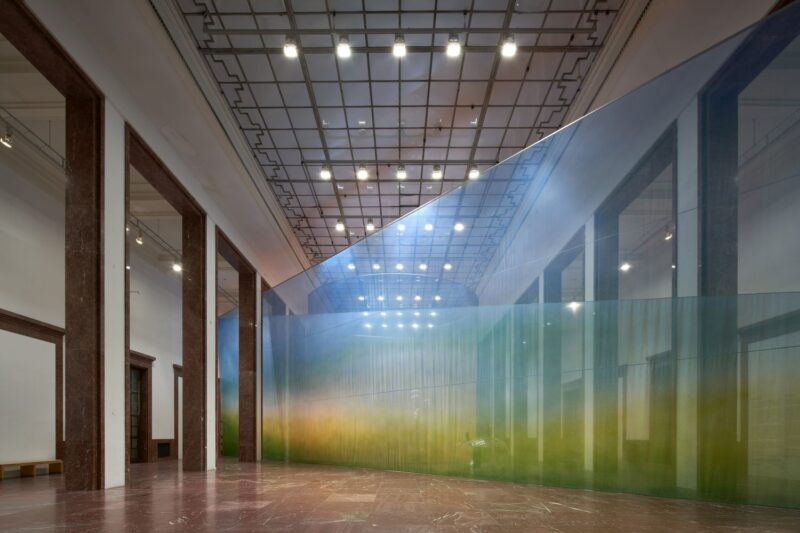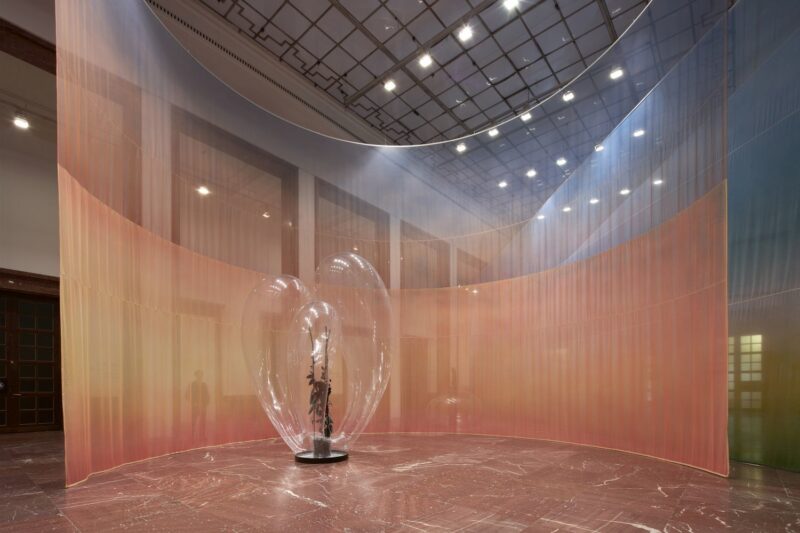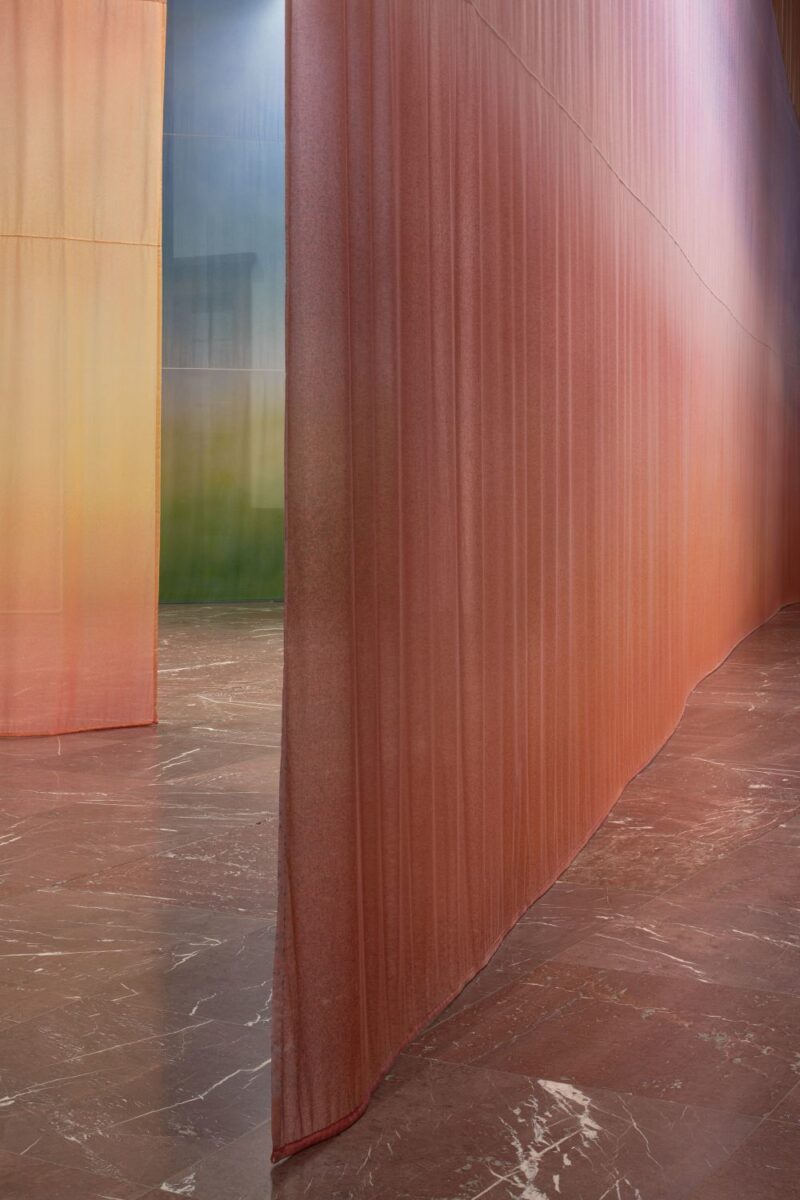 Two subsequent acts will continue and expand upon these interrogations and take the form of an outdoor procession, a series of illuminated sculptures hung along the colonnade of the museum, as well as soft sculptural interventions into the surrounding landscape. Staggered throughout both the spaces of the museum, as well as the run of the installation, these diverse and successive actions will allow for Die Öffentlichkeit to truly open up to the city; posing the question of what it really means to "be public" in the current moment.
Kapwani Kiwanga first studied Anthropology and Comparative Religion at McGill University in Montreal, before undertaking the "La Seine" programme at the Ecole Nationale Supérieure des Beaux-Arts de Paris. In 2018, Kiwanga received the Frieze Artist Award (USA) and was the winner of the prestigious Sobey Art Award (Canada); while she is also nominated for this year's Prix Marcel Duchamp (France).
Curated by Damian Lentini
Curatorial Assistance: Lisa Paland
The exhibition is part of Canada's culture program as Guest of Honour at the Frankfurt Book Fair and is supported by the Canada Council for the Arts and the Government of Canada.
In collaboration with Kvadrat.